Free Shipping for Orders over $35
Description
Specifications
FAQs
Reviews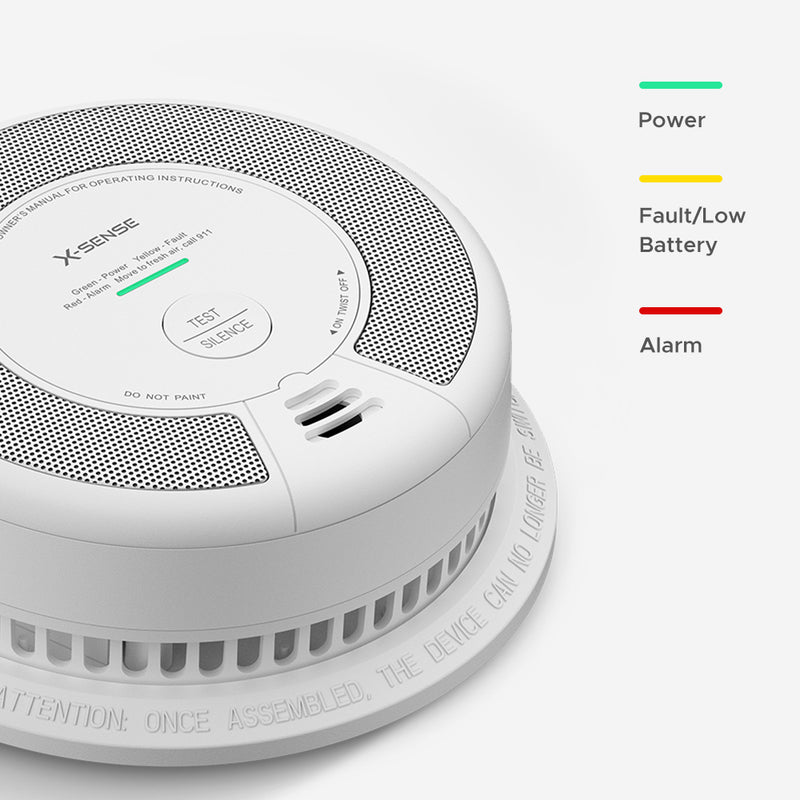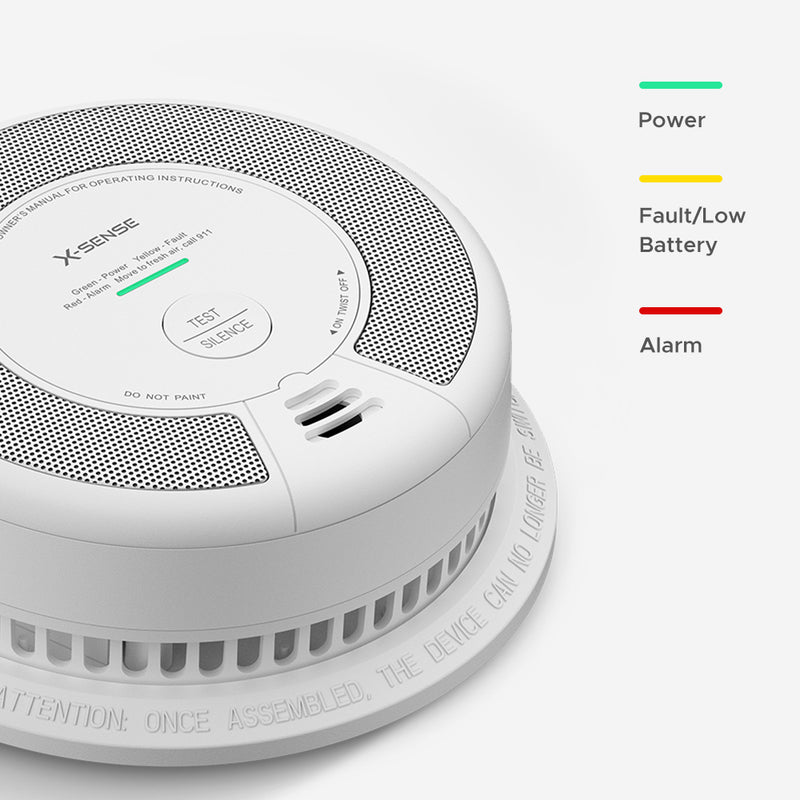 SC06 Ionization 2-in-1 Smoke and Carbon Monoxide Detector Alarm(2-Pack)
Avoid deadly house fires and carbon monoxide poisoning with this 2-in-1 combination alarm.
5-Year Warranty

Free Shipping

Secure Checkout

Technical Support
Learn more about the SC06 Combination Alarm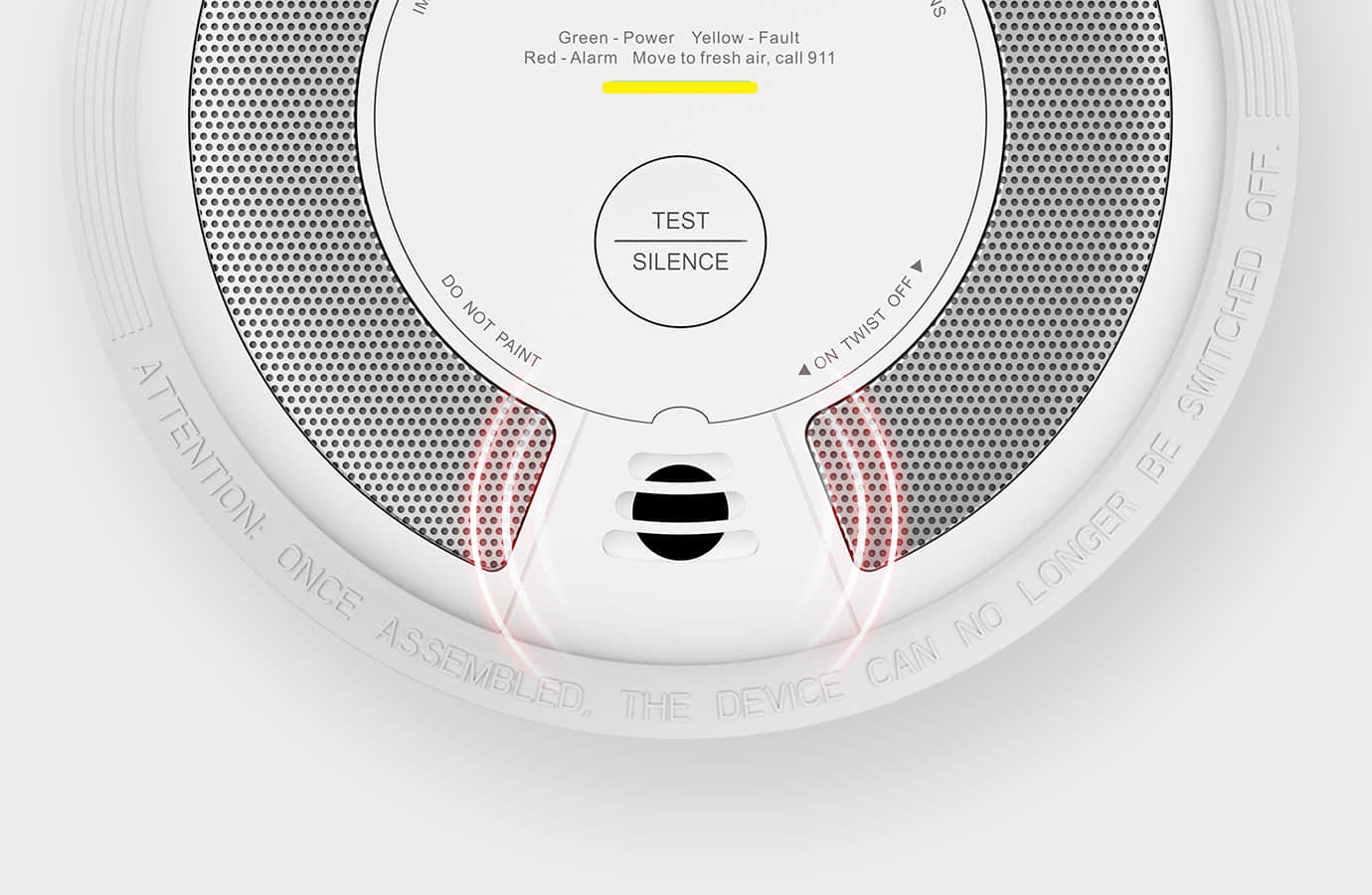 Low-Battery Warning

The device will beep once every 60 seconds with LED flashing yellow to remind users to replace the whole unit.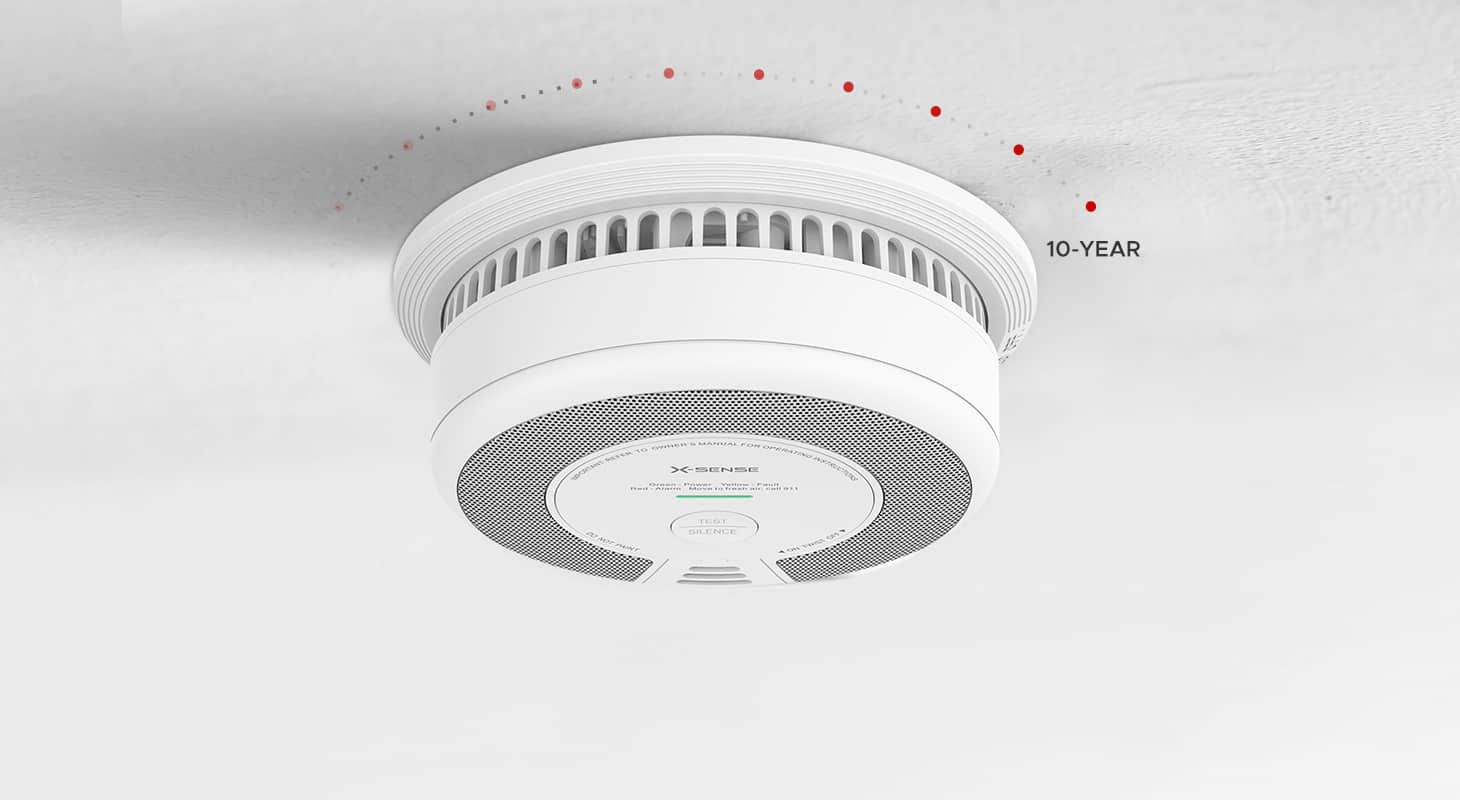 10-Year Battery

The 10-year sealed lithium battery ensures continuous power throughout the alarm's lifespan.
Rapid Detection of 2 Deadly Dangers

This unit has both a photoelectric smoke sensor and an electrochemical CO sensor for detection of both smoke and CO.
Easy to Mount

Simply install the unit onto any wall or ceiling with the included mounting bracket, screws, and anchor plugs.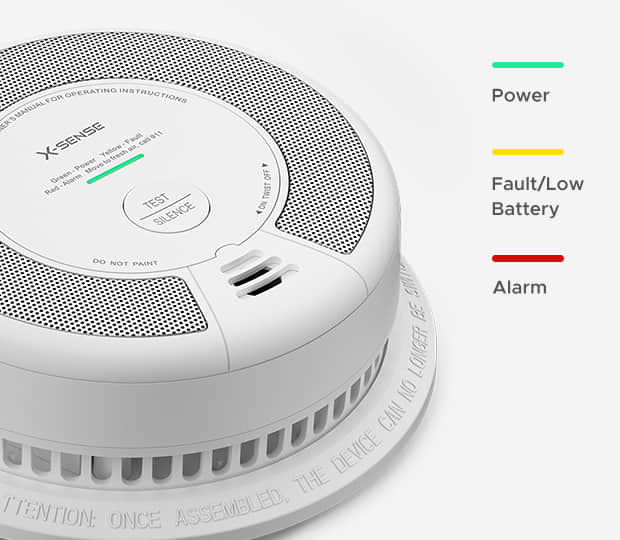 The LED indicator flashes red, green, or yellow paired with audible beeps to indicate an alarm, power or a fault/low battery.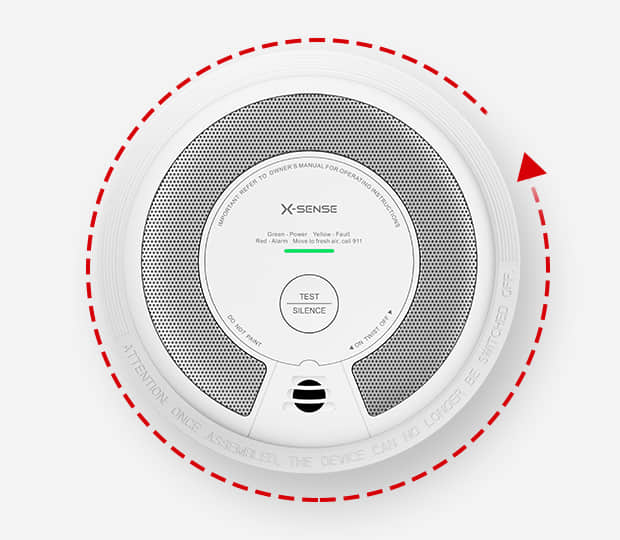 Self-check function tests its critical systems every 60 seconds to ensure normal functioning.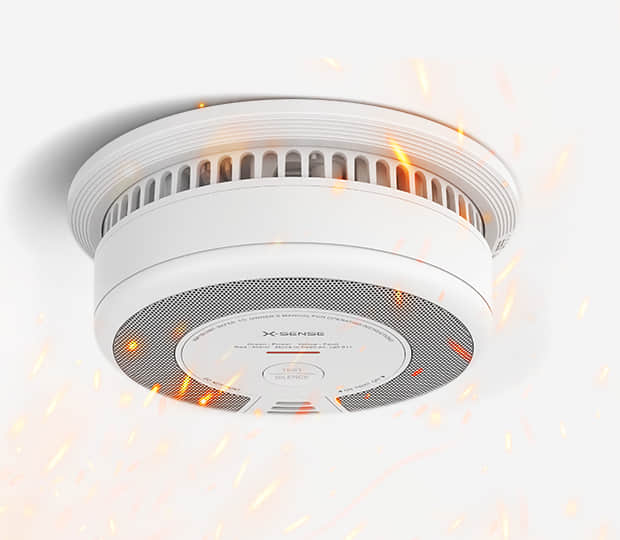 It is made from an upgraded PC material that is heat and corrosion resistant.
Specifications
| | | | |
| --- | --- | --- | --- |
| Item Model Number | SC06 | Alarm Loudness | ≥ 85 dB at 10 ft (3 m) |
| Operating Life | 10 years | Silence Duration | Smoke: ≤ 9 minutes; CO: ≤ 6 minutes |
| Power Source | 3 V CR123A lithium battery (non-replaceable) | Indicator Light | LED (red/yellow/green) |
| Sensor Type | Smoke: photoelectric; CO: electrochemical | Color | White |
| Safety Standards | EN 14604:2005, EN 50291 | Material | ABS/PC |
| Standby Current | < 6 µA (avg.) | Usage | Indoor use only |
| Alarm Current | < 60 mA (avg.) | Product Weight | 0.63 lb (284 g) |
| Operating Temperature | 40–100°F (4.4–37.8°C) | Product Dimensions | 5.7 × 5.7 × 2.0 inches (146 × 146 × 51 mm) |
| Operating Relative Humidity | 10%–85% (non-condensing) | Package Contents | 1 × Alarm Unit + 1 × Mounting Bracket + 3 × Screws + 3 × Anchor Plugs + 1 × User Manual |
FAQs
Does this alarm blink green once every 60 seconds like other X-Sense models do?

 

Yes, the LED indicator flashes green once every 60 seconds in standby mode, indicating it is functioning properly.
If the alarm goes off, how can I tell whether it was triggered by smoke or carbon monoxide?

 

You can identify whether the alarm is triggered by smoke or carbon monoxide by beeps from the alarm. When the device is triggered by smoke, it will deliver 3 long beeps every 1.5 seconds. When the device is triggered by carbon monoxide, it will deliver 4 quick beeps every 5.8 seconds.
Can the battery be replaced if it was worn out, and what battery would I need?

 

No, this alarm has a built-in 10-year lithium battery that cannot be replaced. When the battery is low, you should replace the entire device.
Is this unit UL certified?

 

This alarm is certified to meet the UL 217 and UL 2034 standards, and is approved by the ETL.
Is this device good for high-humidity areas, such as a beach house?

 

No, the optimum relative humidity is 10%–85%. If the relative humidity is above 85%, the product performance and lifespan will be affected. It is not recommended to use above this optimum relative humidity.
Does this product operate without the need for wiring? Can I just turn it on and have it start operating?

 

Yes, this alarm is battery-operated. It requires no AC wiring or power outlets, allowing for effortless installation in any ideal location. Simply attach the mounting bracket onto the surface of a wall or ceiling with the provided screws and mount the alarm into the bracket by pushing them together and twisting the unit clockwise. After properly installed, the alarm will automatically activate.
Does it make a sound when it checks the battery and sensors every 60 seconds?

 

No, there is no sound when the unit automatically checks the battery and sensors.
Will steam from a shower cause it to alarm?

 

The alarm is not recommended to be installed in a shower room. Our product uses a photoelectric sensor to detect smoke, so high humidity, like steam coming from a hot shower, may trigger a false alarm.
Will it also detect propane gas?

 

No, this unit can detect only smoke and carbon monoxide. It cannot detect gas leaks from a propane tank.
Does this alarm interconnect with other devices?

 

No, this standalone device is not interconnectable. X-Sense Link⁺ wireless interlinked smoke alarms, CO alarms and combination alarms are currently available. Please stay tuned to hear about our latest updates.