Holiday orders ( 28th Sep. - 8th Oct.) ship within 7 workdays.
Description
Specifications
FAQs
Reviews
WS01 Water Leak Detector
Works independently and protects your property from costly water damage. (Please note that this alarm is not suitable for SWS54 Kit.)
5-Year Warranty

Free Shipping

Secure Checkout

Technical Support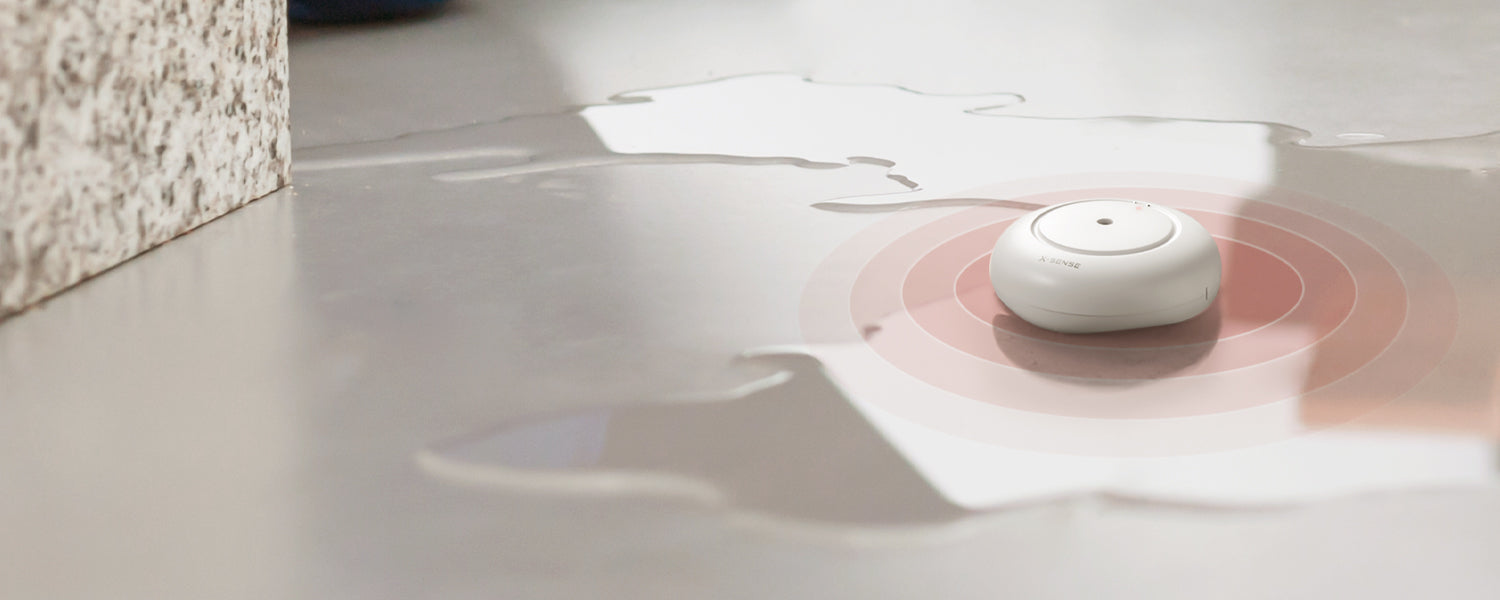 Learn more about the WS01 Water Leak Detector
110 dB Loud Sound

When even a water leak is detected, a loud 110 dB alarm sounds to let you know that there is a potential danger that needs your immediate attention.
IP66 Waterproof

This X-Sense water leak detector has an IP66 dustproof and waterproof rating. It is guaranteed to work in humid and dusty environments.
High Sensitivity

Equipped with ultrasensitive top and bottom sensor probes, this device detects excess moisture, leaks, and standing water before major flooding occurs, which helps you protect your home and avoid expensive repairs.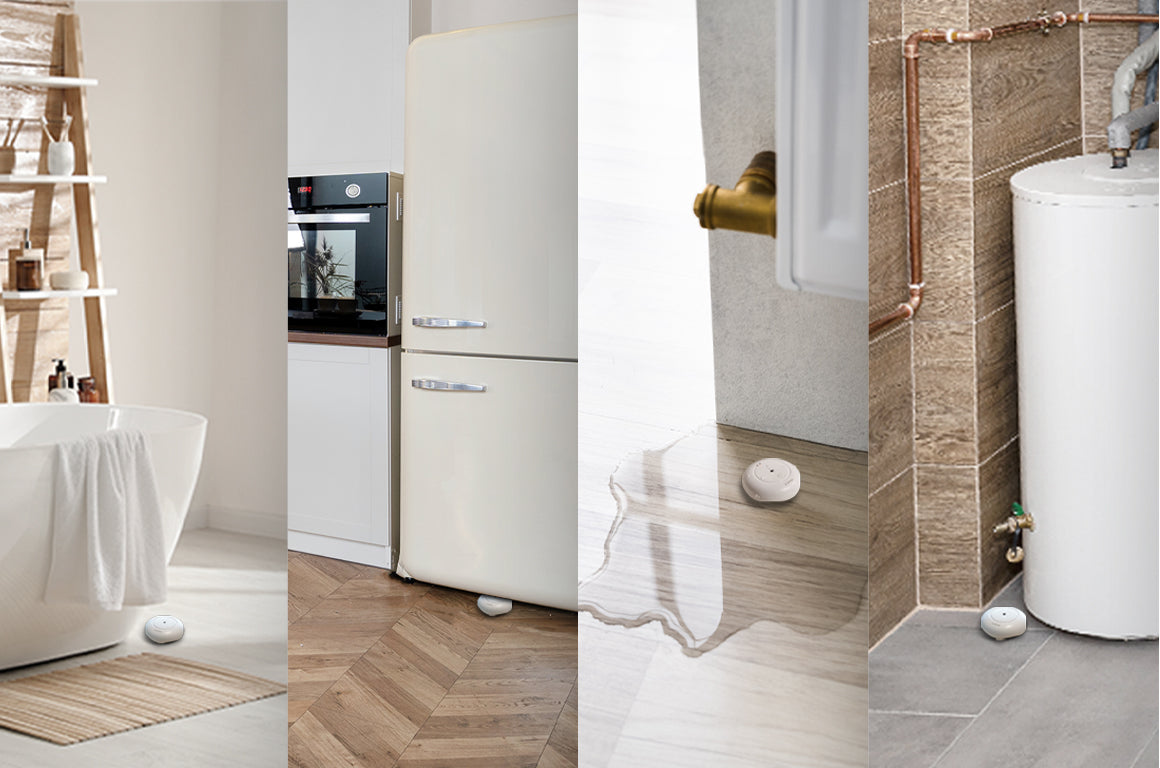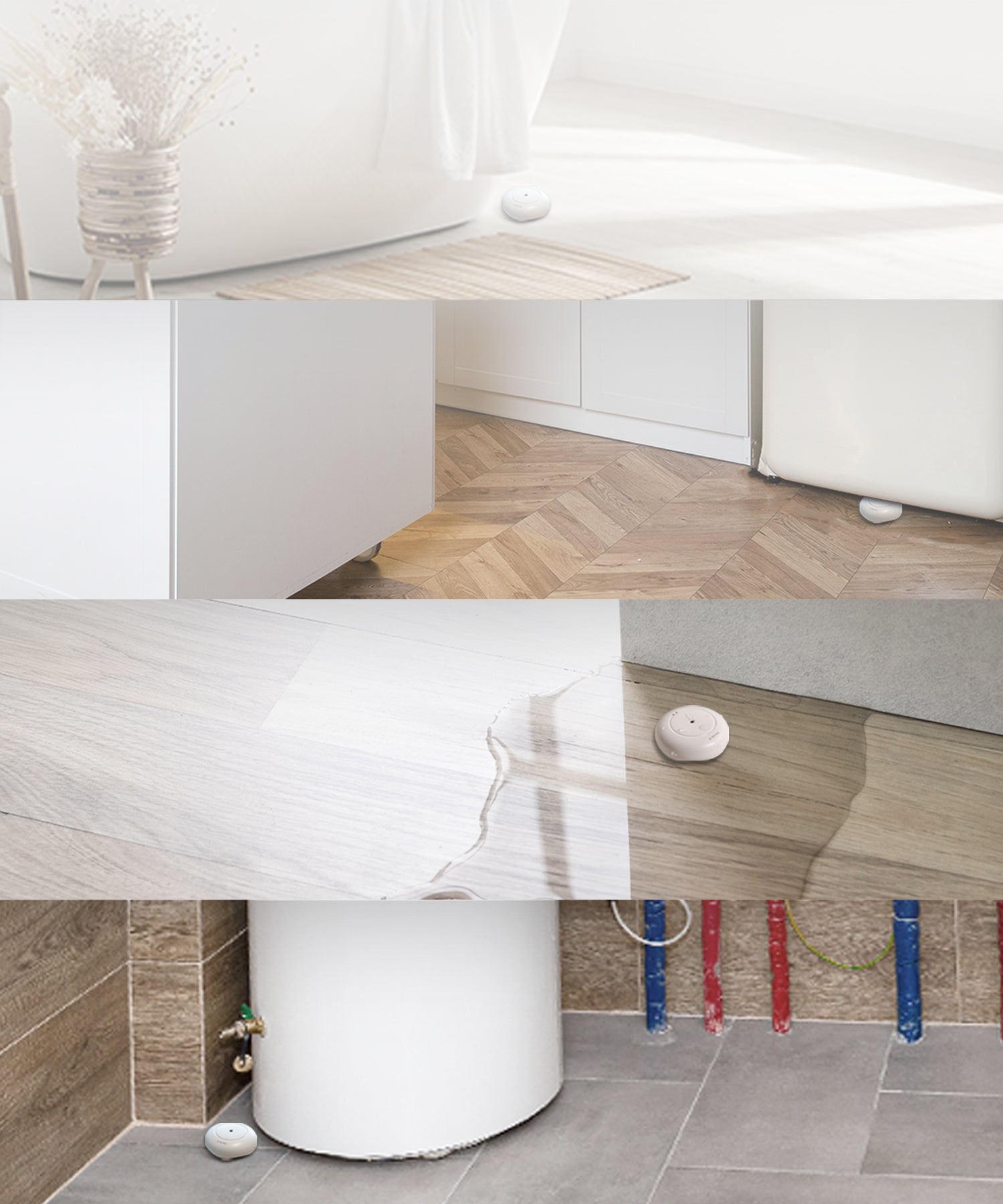 Easy Placement to Fit Everywhere

With a battery-powered and compact design, this device is easy to place in flood-prone locations like garages, bathrooms, basements, kitchens, etc., safeguarding your home with its elegant design.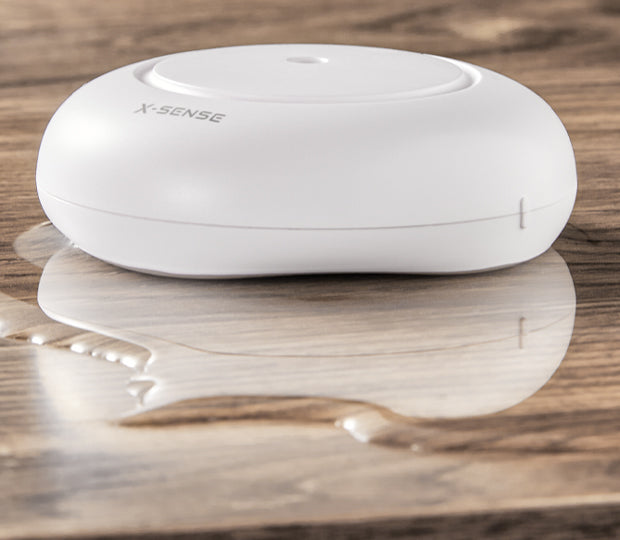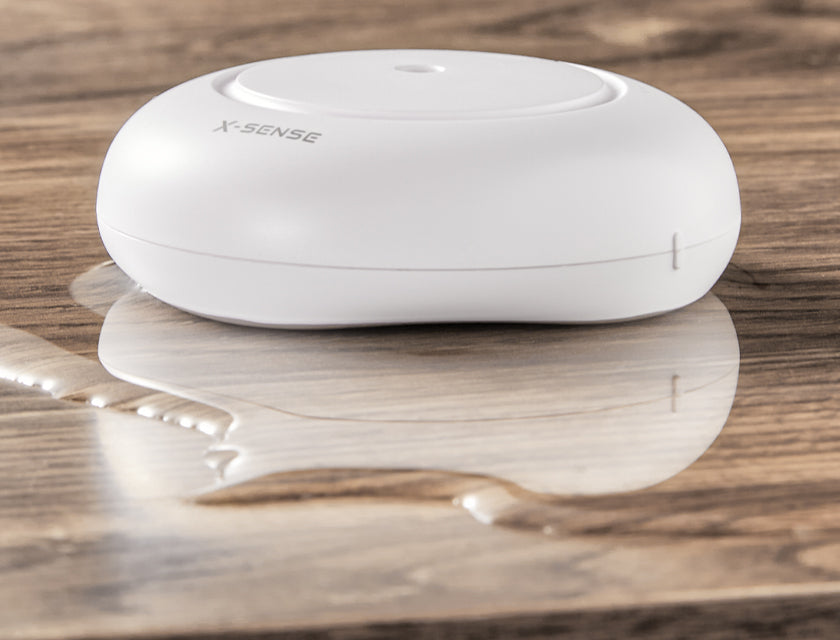 Wire-free and easy to install, this device can be simply placed on a flat floor.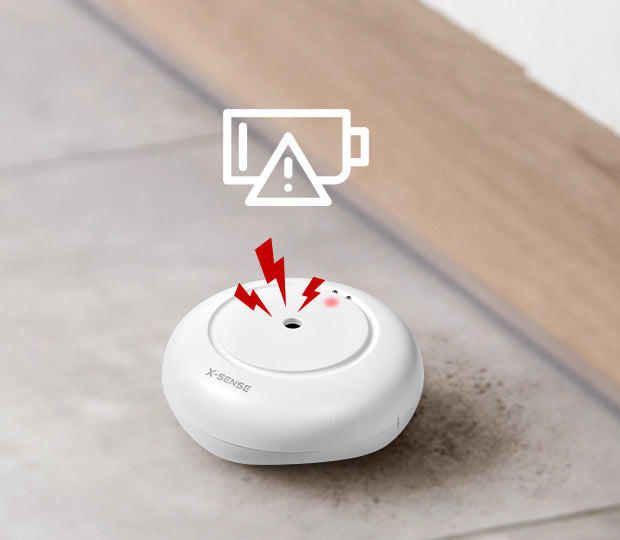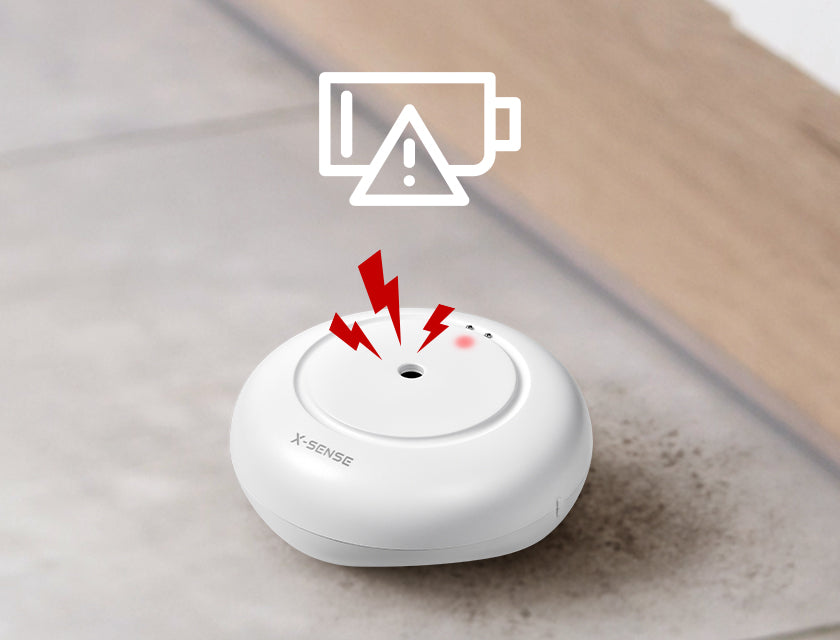 The red LED will flash once every 60 seconds to remind you to replace the battery.
This device has a 5-year lifespan with replaceable batteries that last over 3 years.
Specifications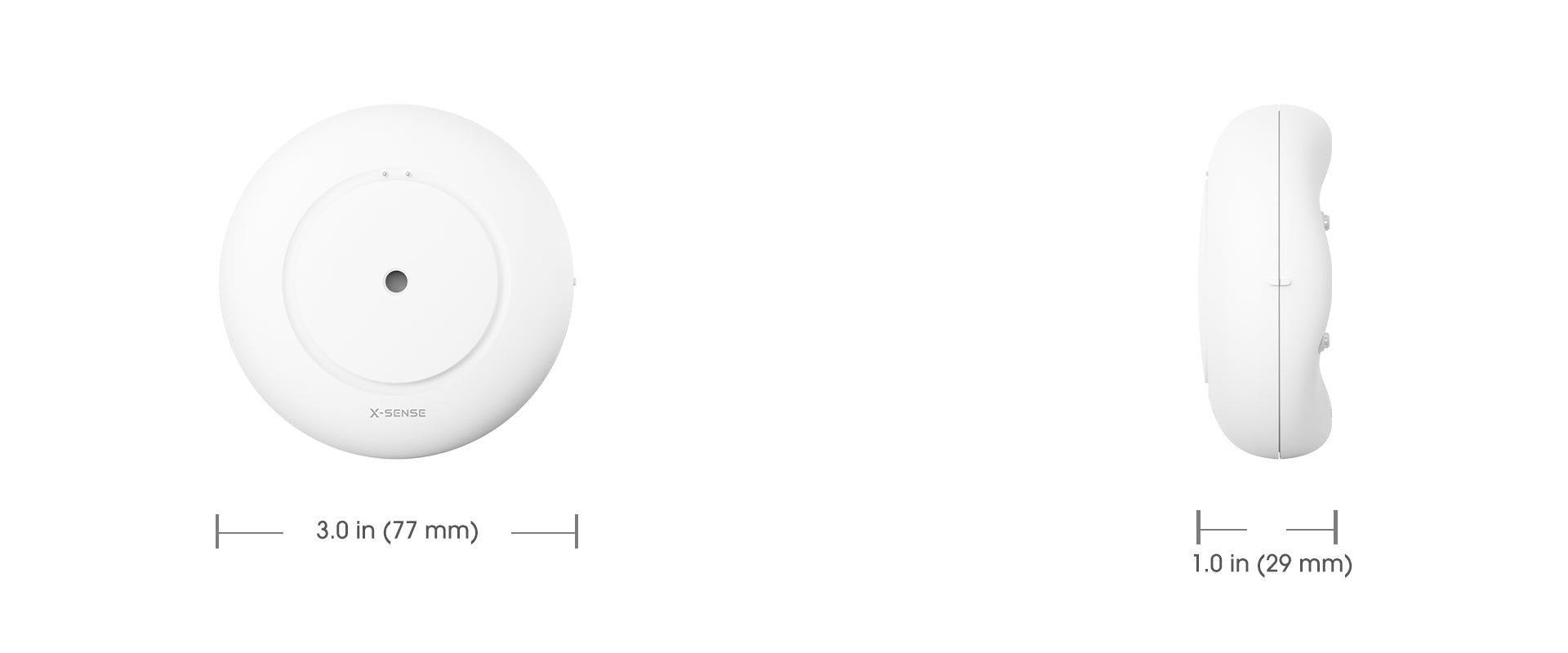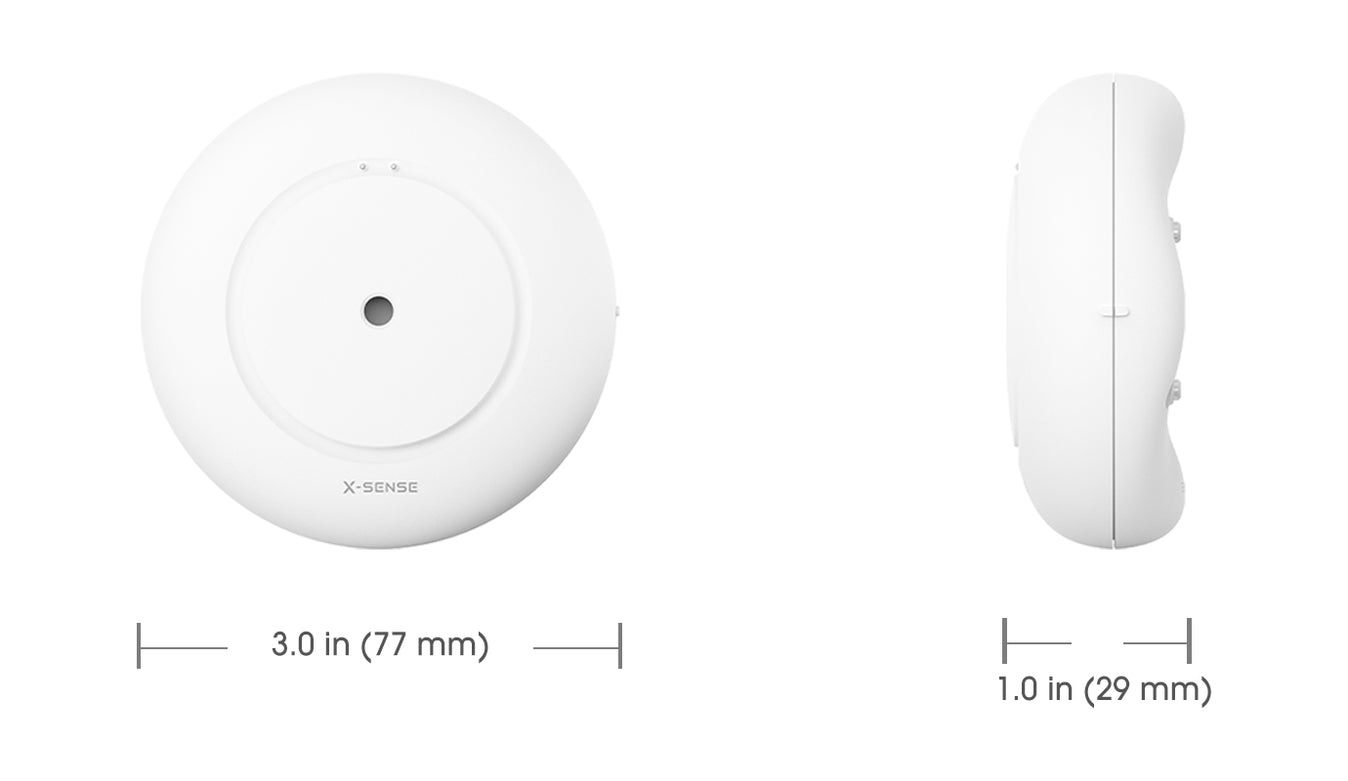 | | |
| --- | --- |
| Power Supply | Replaceable 2 × 1.5 V AAA batteries |
| Operating Life | 5 years |
| Battery Life | 3 years |
| Sensor Type | Sensor probe |
| Operating Temperature | 32–122°F (0–50℃) |
| Operating Relative Humidity | ≤ 90% RH (non-condensing) |
| Alarm Volume | 110 dB |
| Silence Duration | 10 seconds |
| Waterproof Rating | IP66 |
FAQs
Can this only be used once?

 

The product is NOT a one-time-use product. If it sounds, just take the water leak detector out of the puddle, dry off the bottom and place it to monitor for leaks again. This product is very simple to use.
Are the batteries replaceable?

 

Yes, this device is powered by 2 × 1.5 V AAA batteries that can be replaced.
Can I place them in carpet flooring?

 

This X-Sense water leak detector will alert you when the metal sensor probes on the bottom detect a water leak. Since carpeted surfaces prevent the water leak detector from being in direct contact with the water, this product is not ideal for carpeted floors.
Does it only detect standing water or does it detect drips?

 

This water leak detector is used to detect water leaks and floods. Once a water leak occurs, the device will sound a continuous alarm paired with a flashing red LED.
Can I put this in my bathtub so that if I forget to turn off the tub, the alarm will sound before it overflows?

 

You could put it in the corner by the bathtub. The alarm would go off as soon as the tub became full.