Description
Specifications
FAQs
Reviews
Learn more about X-Sense Smart Video Doorbell
2K Video Resolution

This 1440p QHD doorbell with an ultra-wide viewing angle and upgraded image sensors guarantees improved security, even at night.

Smart Monitoring & Notifications

Custom monitoring and notifications (sound, motion, and AI human detection) to keep you safe and informed 24/7. It can remember up to 20 pre-recorded individuals.

Customizable Alerts

Privacy settings help filter out insignificant notifications and false alarms while constantly monitoring for threats and danger to you and your family.

Two-Way Communication

When visitors arrive, an app-enabled real-time audio and video communication allows you to stay connected with your home from anywhere.
Always Stay Connected,
Always Be Aware
The Xsmartview App delivers real-time QHD video with improved motion detection, as well as alarms and snapshots that are sent to your phone and Cloud, enabling 24/7 monitoring of what's going on around your home and neighborhood.
See, Hear, and Speak Clearly
Built with an integrated mic and speaker with full duplex real-time 2-way audio. Video footage is recorded and streamed in 2K QHD video quality, helping you meet and talk to visitors while deterring intruders.
Turn Night into Day
This doorbell can be set to night mode (either manually or automatically) to protect the safety of you and your family. Clear video footage paired with 5-meter night visibility allows you to get every detail out of your security footage, helping you sleep safe and sound.
Installation and compatibility
This Doorbell requires a wired doorbell, chime and the right transformer. If your houses that don't have existing doorbell wires or the right transformer, try using the Indoor Power Adapter.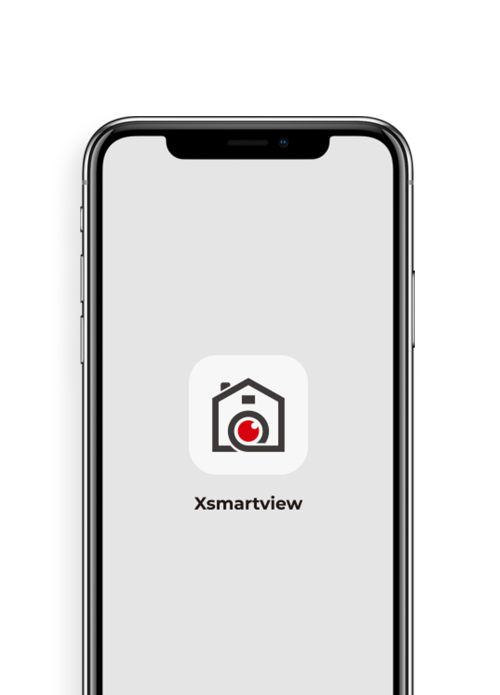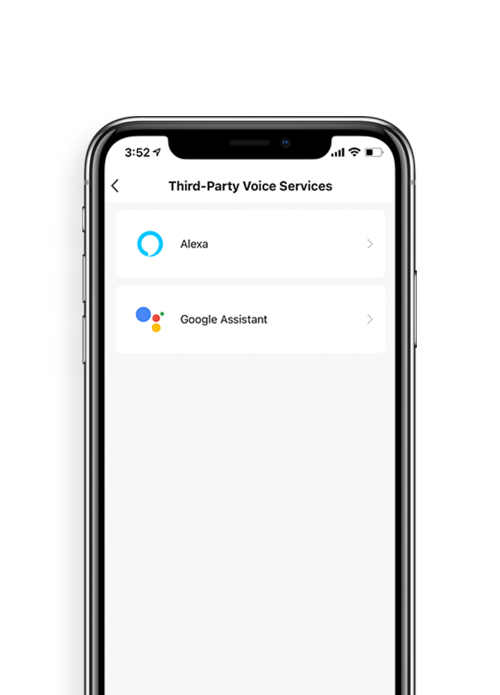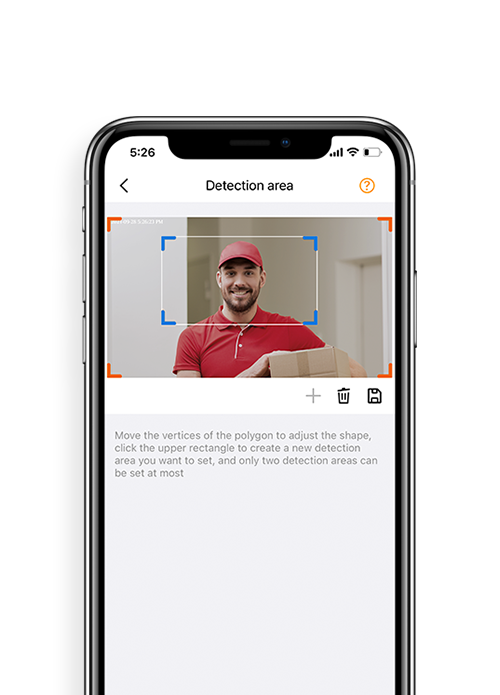 Complete Control of Your Safety with the App
Supports Max 128G SD Card and Cloud Storage

Extra storage space provides you with extra security and relief, enabling more details to be checked at any given time.

Operates with the App

Always take control of your family security, and always control with just a simple tap on your phone.

Compatible with Alexa & Google AI Programs

Let your home be smarter, securer, and more automated to simplify your everyday life.

Customized Detection

Draw an Activity Zone to customize the area in which motion is detected. Exclude busy pedestrian areas or roads to reduce the number of false alerts you receive.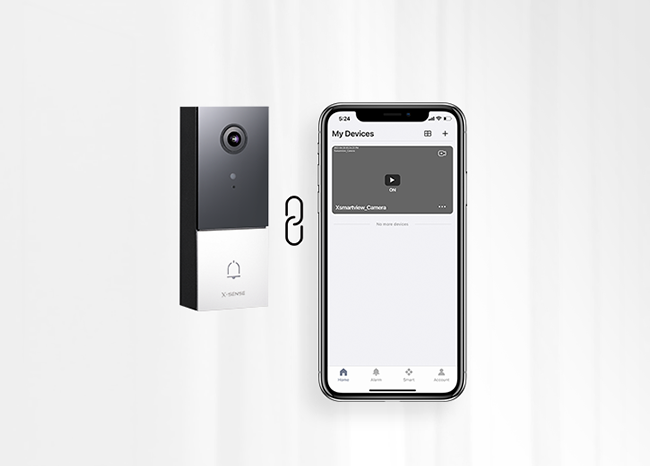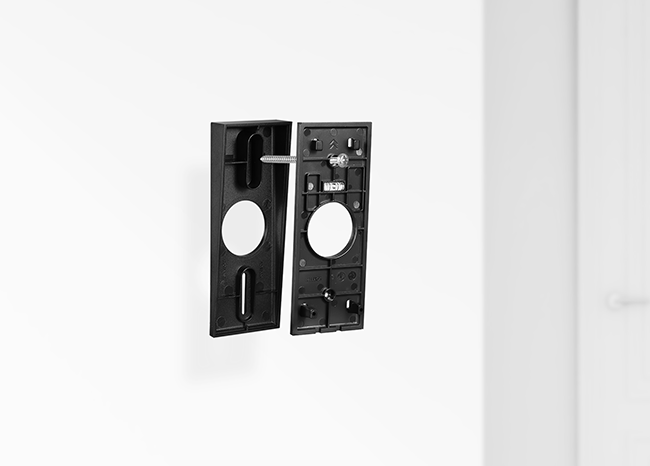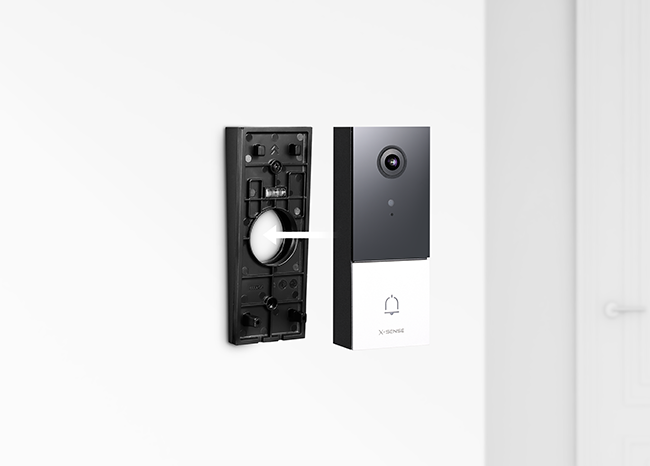 1
Connect your video doorbell to the Xsmartview App. Customize the doorbell in the settings.
2
Install your video doorbell using the provided tools and adjust the position of the doorbell using a suitable mounting bracket.
3
Turn on the power, test your video doorbell, and you're all set!
Specifications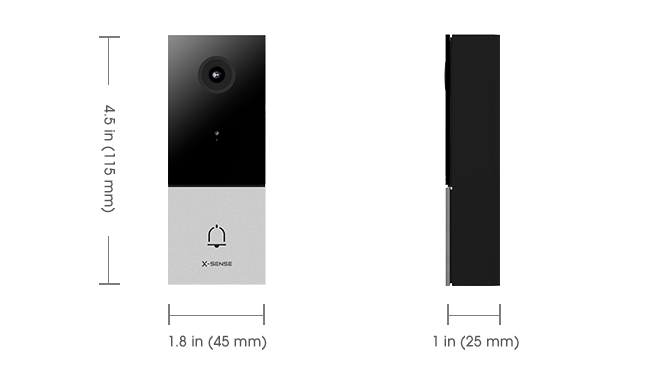 Lens
Viewing Angle
Diagonal: 170°; horizontal: 152°; vertical: 81°
Video
Resolution
2K (2560 x 1440), 1080p (1920 x 1080), 720p (1280 x 720)
HDR
Supports HDR
Flip Image
Flip horizontally and vertically
Night Mode
Manual and automatic modes
Night Visibility
16.4 ft (5 m) range
Audio
Input/Output
Built-in mic and speaker; supports full duplex real-time 2-way audio
Network
Wireless Standard
2.4 GHz & 5 GHz, IEEE 802.11b/g/n/ac
Software Features
Motion, Sound, & Face Detection
Face Recognition
Supports up to 20 individuals
Privacy Block
Yes
Micro SD Card
Supports maximum 128 GB Micro SD card storage
Reset
Reset button available
Power
Power Supply
AC 8-24 V or USB Type-C 5-30 V
Power Consumption
5 watts (max)
Product Information
Dimensions (L x W x H)
4.5 x 1.8 x 1 in (115 x 45 x 25 mm)
Net Weight
0.3 Ib (125 g)
Operating Conditions
Waterproof
IP65
Operating Temperature
-4–122°F (-20–50℃)
FAQs
Is this Smart Video Doorbell waterproof?

Yes! This X-Sense Smart Video Doorbell is IP65 rated, preventing dust and water from damaging the device or obscuring the camera.

Does this Smart Video Doorbell have a fisheye camera?

No. The lens used on the Smart Video Doorbell is not a fisheye lens, but captures movements with an ultra-wide angle that is 170° diagonal, 152° horizontal, and 81° vertical.

How will I receive real-time notifications?

You will need to download the Xsmartview App and add the doorbell to the App. You will then receive real-time notifications.

Can I use this Smart Video Doorbell in countries other than the US?

Of course! This X-Sense Smart Video Doorbell is available not only in the US, but also in Canada, Australia, New Zealand, the UK, and all European countries.

Can I access the live video feed through the App even if motion, sound, etc. are not detected?

Yes. The live video feed is accessible at any time through the Xsmartview App as long as you are logged into the App.