Free Shipping for Orders over $35
Description
Specifications
FAQs
Reviews
XP01-W Wireless Interconnected Combination Alarm
This 10-year lithium battery-operated combination smoke and CO alarm allows you to create a wireless interconnected network that provides whole-home protection.
5-Year Warranty

Free Shipping

Secure Checkout

Technical Support
Learn more about the XP01-W Wireless Interconnected Combination Alarm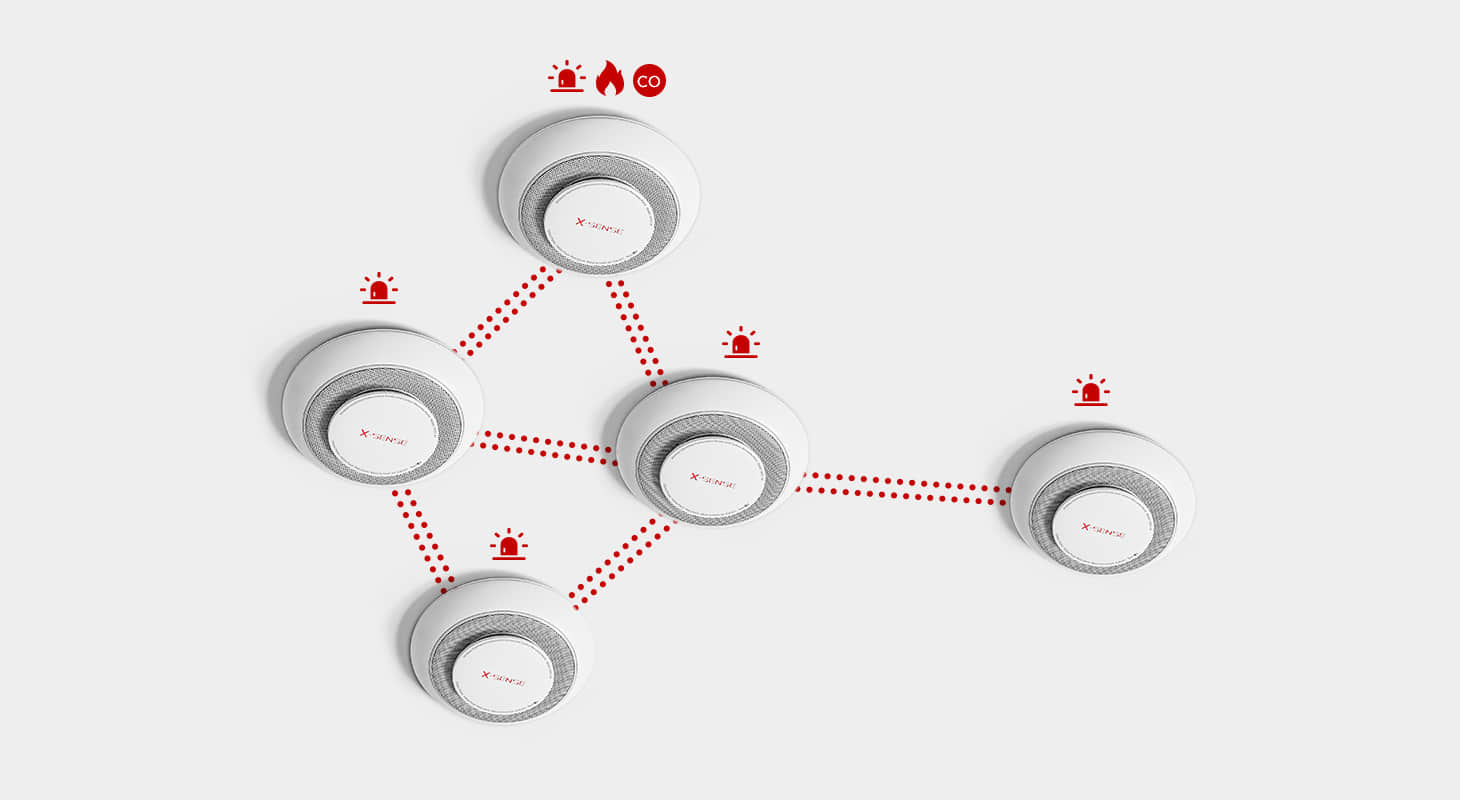 Full Home Coverage

Up to 24 X-Sense Link⁺ alarms can be interconnected to give you whole-home protection.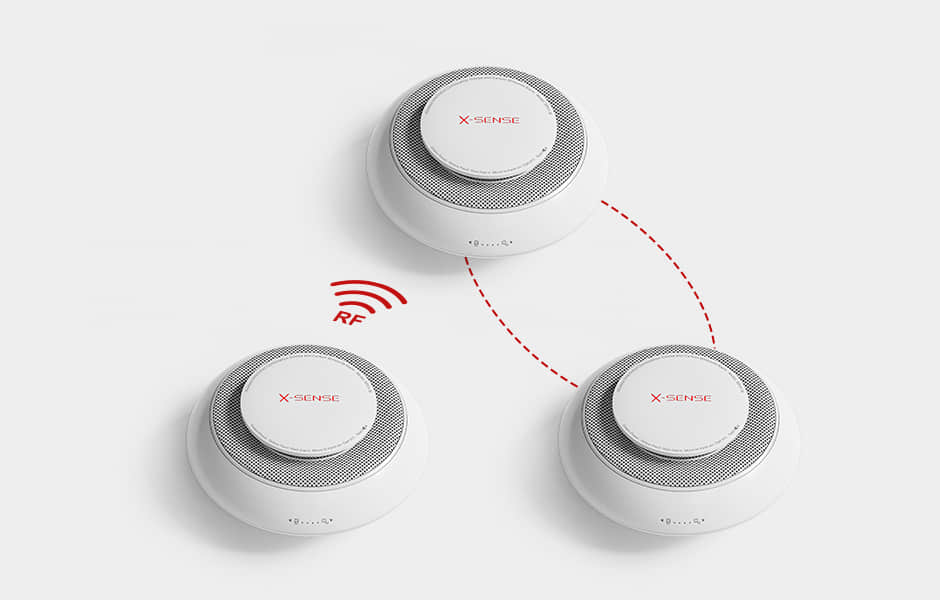 More Secure Network Connection

A secure interconnection network reduces the possibility of signal interference and improves network security.
Quick Location of Source Alarm

During an emergency, the source alarm will flash red while the other units will alternate flashing red and green so that you can promptly locate the source alarm and the danger.
User-Friendly Test/Silence Button

This button allows you to ensure the alarm is functioning properly. If an unwanted alarm is triggered and you want the sound off, simply push the button to silence the sound.
It is equipped with dual sensors that double the protection against smoke and carbon monoxide.
An LED indicator flashes red, green or yellow paired with audible beeps to indicate an alarm, power or any faults.
It has a 10-year sealed lithium battery that gives uninterrupted 24/7 protection without needing replacements.
Specifications

| | | | |
| --- | --- | --- | --- |
| Item Model Number | XP01-W | Silence Duration | ≤ 9 minutes |
| Operating Life | 10 years | Maximum Number of Interconnected Units | 24 wireless units (only compatible with X-Sense Link⁺ wireless alarms) |
| Power Source | 3 V CR17450 lithium battery (non-replaceable) | Indicator Light | LED (red/yellow/green) |
| Sensor Type | Smoke: photoelectric; CO: electrochemical | Color | White |
| Safety Standards | EN 14604:2005, EN 50291:2010 | Material | ABS |
| Standby Current | < 8 µA (avg.) | Installation Method | Screw fixings and mounting bracket supplied |
| Alarm Current | < 100 mA (avg.) | Usage | Indoor use only |
| Operating Temperature | 40–100°F (4.4–37.8°C) | Product Weight | 0.44 lb (200 g) |
| Operating Relative Humidity | 10%–85% (non-condensing) | Product Dimensions | 5.3 × 5.3 × 1.7 inches (135 × 135 × 44 mm) |
| Alarm Loudness | 85 dB at 10 ft (3 m) | Package Contents | 1 × Alarm Unit + 1 × Mounting Bracket + 3 × Screws + 3 × Anchor Plugs + 1 × User Manual |
FAQs
What is the difference between the XP01-W and the XP01?

 

The XP01-W is a wireless interconnected smoke and carbon monoxide alarm that can be paired with up to 24 Link⁺ series wireless interconnected alarms while the XP01 is a traditional standalone combination alarm that does not connect to other alarms.
Can it be connected to Amazon Alexa?

 

Unfortunately, this unit is unable to connect to Wi-Fi so it cannot be controlled via smartphone apps nor work with any AI assistants. However, the X-Sense XS01-WT Smart Smoke Alarm is a Wi-Fi alarm that may work better for your needs.
Is the battery replaceable?

 

No, this alarm has a built-in 10-year lithium battery that cannot be replaced. When the battery is low, you should replace the entire device.
Can I customize the wireless network?

 

Of course yes. Wireless alarms in a multi-pack have been pre-connected and are ready to use. For a customized network, you can simply disconnect the devices from the network, add new devices to the network, or create multiple networks.
Does this have a photoelectric or ionization sensor?

 

This alarm is equipped with a photoelectric sensor, which is more sensitive to smoldering fires than an ionization sensor. This allows you to detect and respond to smoke and fire sooner and quicker.