Free Shipping for Orders over $35
Description
Specifications
FAQs
Reviews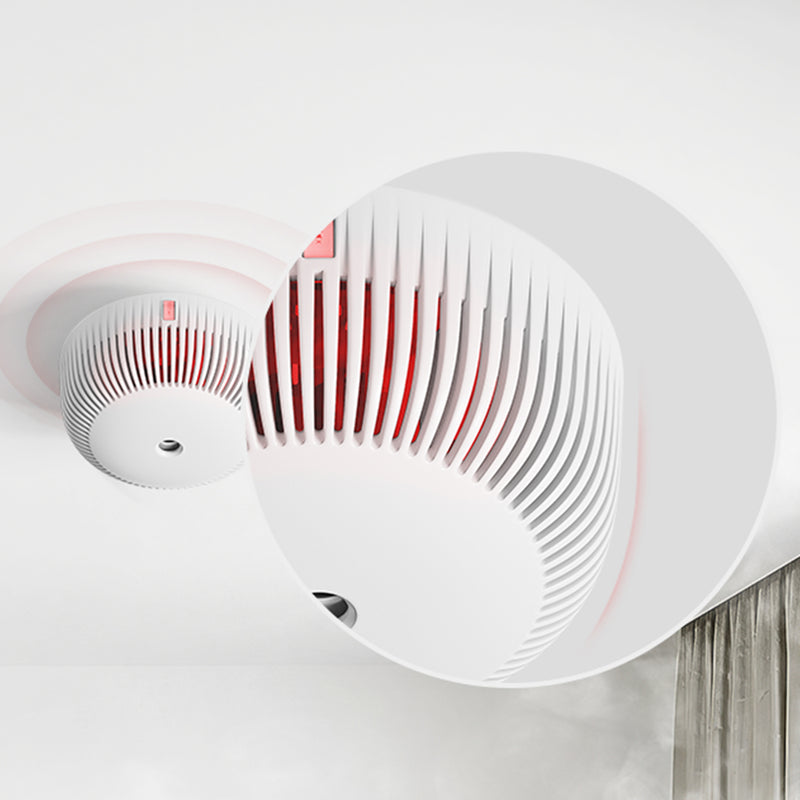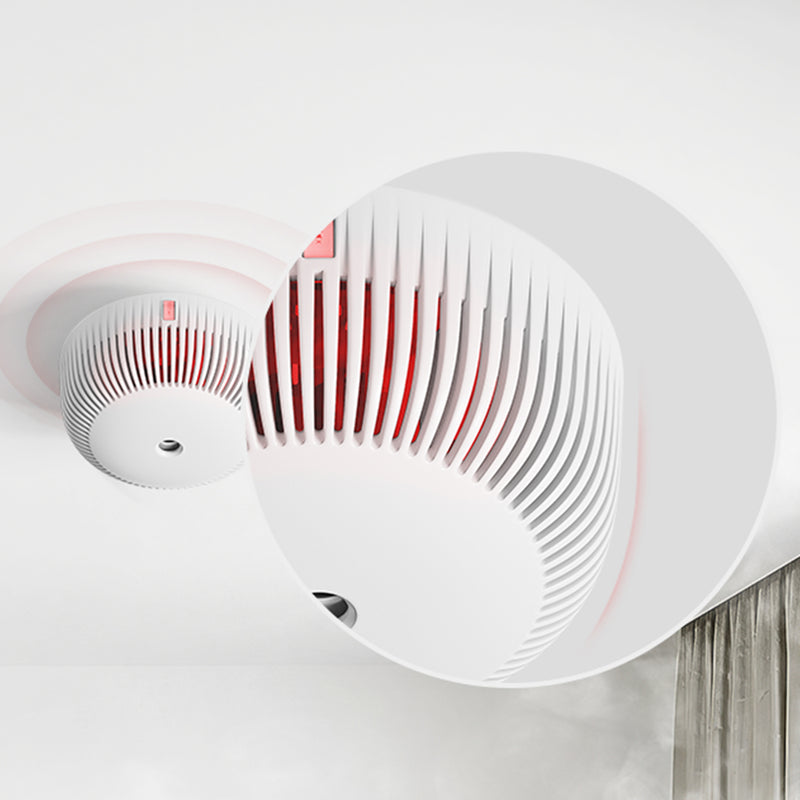 XS03 Standalone Smoke Alarm
Stay safe and get an early warning of a fire with this tiny yet powerful smoke alarm.
5-Year Warranty

Free Shipping

Secure Checkout

Technical Support
Bulk Pricing Service
Learn more
SPECIAL OFFERS
Quantity

Discount
15 - 50

18% OFF
51 - 100

22% OFF
101 - 200

25% OFF
More than 200

Become our partner
Learn more about the XS03 Standalone Smoke Alarm
Low Battery Warning

Red LED flashes once with 1 beep every 60 seconds to notify you of a low battery.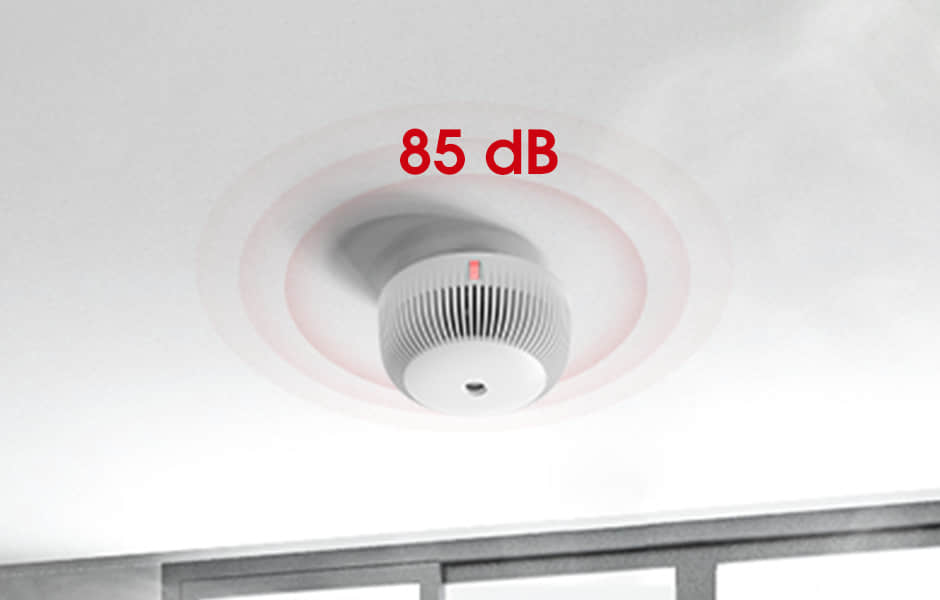 Loud 85-Decibel Alarm

Sounds a loud 85 dB alarm that will wake even the soundest of sleepers.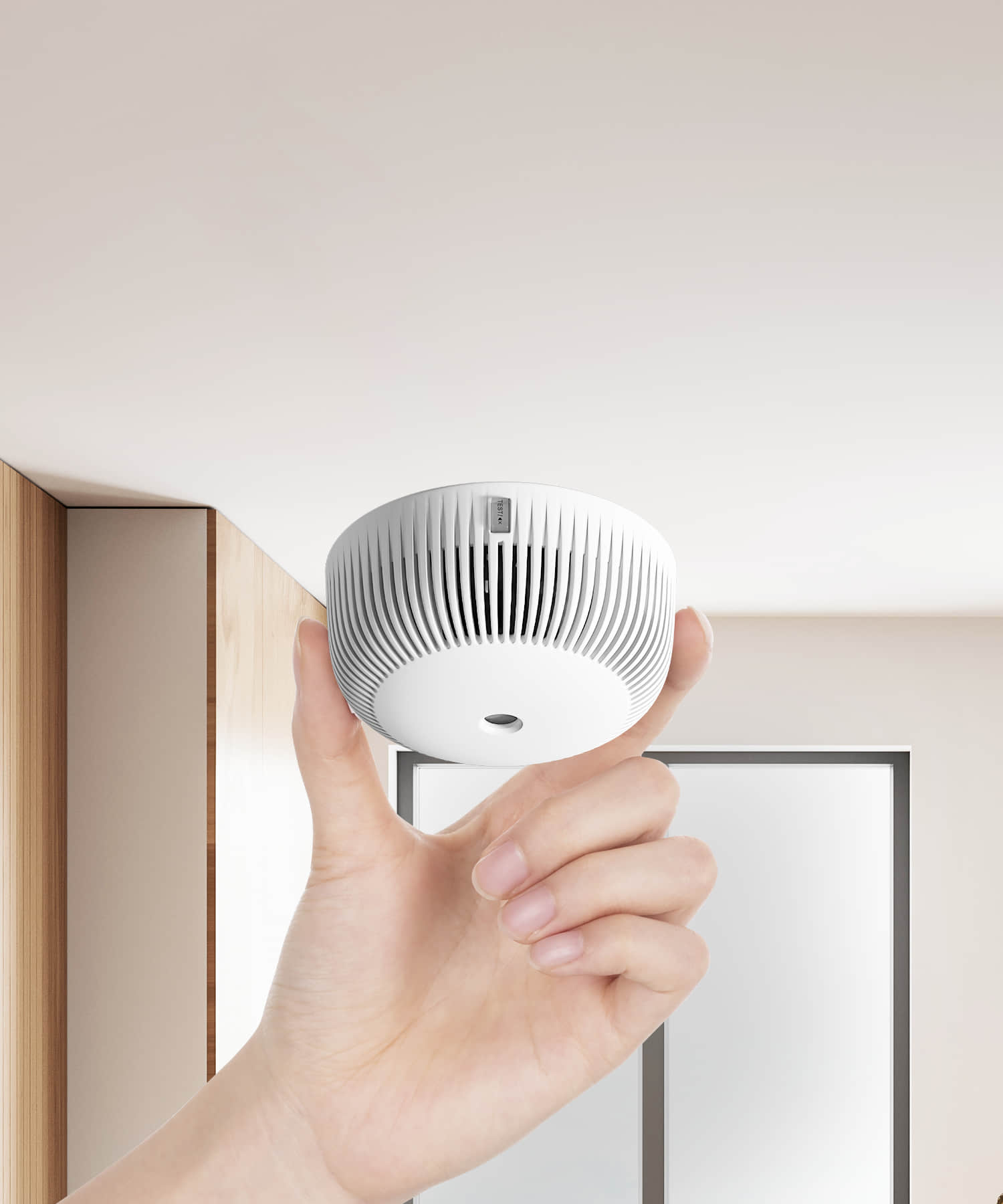 Small Footprint and Powerful Performance

This mini smoke alarm packs reliable performance into a sleek and modern design with its advanced photoelectric sensor that provides fast and accurate smoke detection.
10-Year Battery for Continuous Power

This smoke alarm comes with a 10-year sealed lithium battery that better protects your home and family by providing up to a decade of uninterrupted monitoring.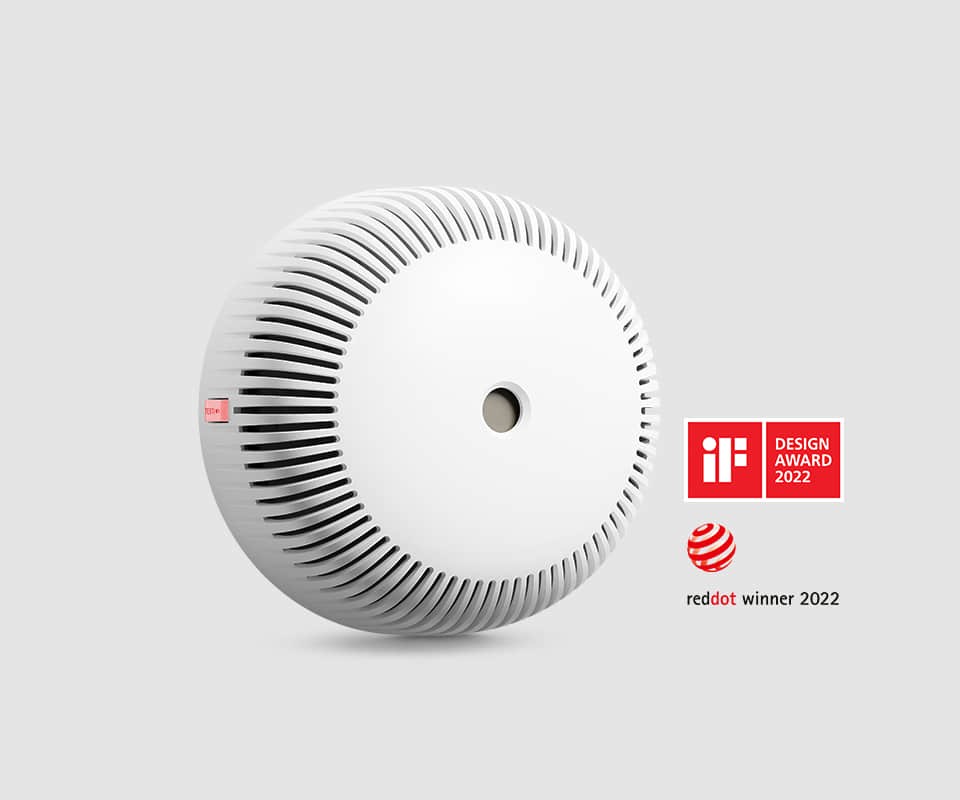 Design inspired by birdcages, using an open and radial structure.
Made from a premium material that is flame-retardant and corrosion-resistant.
Insect-proof design that prevents bugs from entering the sensor to ensure its accuracy.
Specifications

| | | | |
| --- | --- | --- | --- |
| Item Model Number | XS03 | Alarm Loudness | ≥ 85 dB at 10 ft (3 m) |
| Operating Life | 10 years | Silence Duration | ≤ 9 minutes |
| Power Source | 3 V CR123A lithium battery (non-replaceable) | Indicator Light | Red LED |
| Sensor Type | Photoelectric | Color | White |
| Safety Standards | UL 217, EN 14604:2005 | Material | ABS |
| Certification | TÜV and CE listed | Installation Method | Screw fixings and mounting bracket supplied |
| Standby Current | < 6 µA (avg.) | Usage | Indoor use only |
| Alarm Current | < 30 mA (avg.) | Product Weight | 0.20 lb (92 g) |
| Operating Temperature | 40–100°F (4.4–37.8°C) | Product Dimensions | 3.1 × 3.1 × 1.9 inches (79 × 79 × 49 mm) |
| Operating Relative Humidity | ≤ 85% RH (non-condensing) | Package Contents | 1 × Alarm Unit + 1 × Mounting Bracket + 2 × Screws + 2 × Anchor Plugs + 1 × Pin + 1 × User Manual |
FAQs
Does this smoke alarm use photoelectric or ionization technology?

 

This smoke alarm uses a photoelectric sensor which is more sensitive to smoldering fires when compared to an ionization sensor, allowing you to detect smoke from a fire early.
Is there a light that flashes periodically that lets you know that the unit is on and working?

 

Yes, the red LED indicator light flashes once every 60 seconds in standby mode, indicating normal operation.
Do I need to replace the battery?

 

No, this alarm has a built-in 10-year lithium battery that does not need replacement. When the battery is low, you should replace the entire device.
Can this smoke alarm be used in an unheated garage?

 

It is not recommended to use a smoke alarm in an area that has high temperatures and high humidity or is exposed to heavy dust, which could all cause false alarms and affect the product's lifespan.
Can the alarm be hung on a wall, or does it need to be attached to the ceiling?

 

The device can be installed on a wall or ceiling. It is better to install it on the ceiling because smoke typically reaches the ceiling first.
Can this mini smoke alarm be interconnected with other devices?

 

This is a standalone alarm that cannot be interconnected. If you'd like to purchase wireless interconnected alarms, check out the X-Sense Link⁺ series wireless alarms available in our store.