The safety of any home is dependent on how well it is taken care of. One important way you can take care of your home is to ensure that you have reliable, regulation-compliant smoke detectors installed. With so many brands out there it isn't always easy to know which brand of small smoke detector to go with. Not to worry, we've done the research for you and here's what we've come up with.
What Are the Benefits of Having a Smoke Detector?
Before we recommend a brand perhaps let's look at the reasons why you should have a smoke detector system installed in the first place.
The leading cause of death in the event of a fire is smoke inhalation. Having a smoke alarm placed in any living space helps to prevent that. An interconnected smoke detection system will warn you if any smoke is detected in the house, no matter what part of the house you're in. This gives you time to deal with the cause of the smoke or evacuate and call for help.
Every residential home requires a fire extinguisher. Thus, early fire detection not only saves your life by giving you sufficient time to evacuate, but it may also help to reduce the amount of damage caused by the fire when you're either able to deal with the cause yourself or when you're able to call for help on time.
Having a smoke alarm shows responsibility on your part. It also allows you to reduce insurance costs if the hazard is put out on time. In the event that you do lose your belongings, it is easier to claim from your insurance company because you were compliant with fire protection regulations. This definitely helps to ease the burden at a difficult time.
Most importantly a smoke alarm system is easy to install and affordable. There really is no excuse not to have one.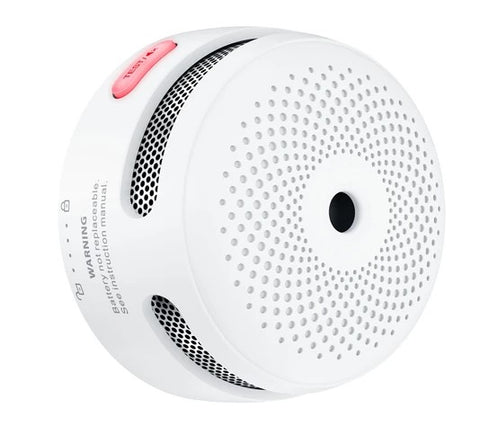 Finding a good smoke alarm system can be a daunting process because there are so many out there. But we've done the research for you and a good brand stands out among the rest. The X-Sense smoke alarm system has a wide range of small smoke detector products and is most importantly convenient.
First on the recommendation list is the X-sense 10-year battery mini smoke detector for resi-dential homes. It is a small smoke detector comes at an affordable price and is compliant with safety standards.
The X-Sense doesn't need any hard wiring and is easy to install. Overall installation time for as many as six small smoke detector units can take as little as half an hour. It comes with a ten-year battery and easy for regular maintenance. It comes with a reliable photoelectric sensor that pro-vides a longer and accurate sensing range. It is a sensitive and intelligent small smoke alarm sys-tem that can detect smoke within a second helping to reduce false alarms and faults. It comes with the necessary installing equipment, and unlike other smoke alarms, it can blend in with the aesthet-ics of any house.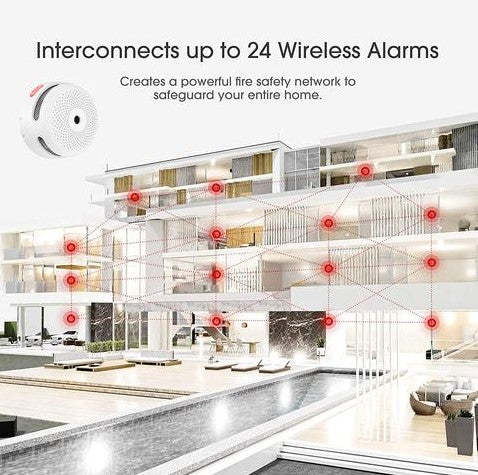 Often we want safety appliances that will also complement our home features and not stand out as an intrusion. The X-Sense Mini Wireless is an all-round great unit that ticks all the boxes.
This small smoke detector is great for high-level safety. It uses radio-frequency to transmit and receive messages and interconnects your home. What makes this small detector so brilliant is that no matter where you are in the house you can get alerted of any smoke or fire in any part of the house, because when one goes off, the other smoke detectors will alert you as well. It's photoelec-tric sensor is extremely sensitive and reduces the likelihood of false alarms. This X-Sense mini comes with a remote control for easy and regular testing. It comes with a 5-year replaceable bat-tery and a 10-year sensor life. So instead of replacing your battery every year, as you would with other small fire detector systems, you don't have to worry about this one for at least five years.
There's no denying that our world has gone digital. We can access almost anything via our smartphones. Why should it be any different with our smoke alarm systems?
With this small smoke detector system, you'll receive real-time notifications on your smartphone whenever an alarm sounds. It helps you take care of your home even when you're not at home. It continuously checks its own battery status and Wi-Fi connection. You will get any malfunction noti-fications as well. So, should there be any updates that are needed, you'll know immediately. In a world that keeps us busy and thinking about multiple things at the same time, this X-Sense device can give you peace of mind by keeping an eye on your home for you. You can test it and control it from your phone and it allows you to silence annoying alarm alerts as well. As far as convenience goes, there is no better system than the X-Sense Wi-Fi small smoke detector system. In the event that you might lose your Wi-Fi connection, the system continues to work just as a traditional smoke alarm system would. You might not get real-time or direct notifications, but you can rest assured that your home will still be protected.
All X-Sense devices come with a warranty and are easy and convenient systems for any home. Even if we are careful about what we handle in our homes, having a good system that can fill in the gaps where human error occurs is never a waste of money. The X-Sense is not only an affordable brand, but it is a brand that makes guarding your home against any fire hazards easy and conven-ient. You don't have to think about taking care of the system, the system will take care of you.