Description
Specifications
FAQs
Reviews
Color Night Vision—Lights Up the Dark in Vivid Detail
Equipped with 2 super-bright spotlights to help capture full-color recordings, even at night.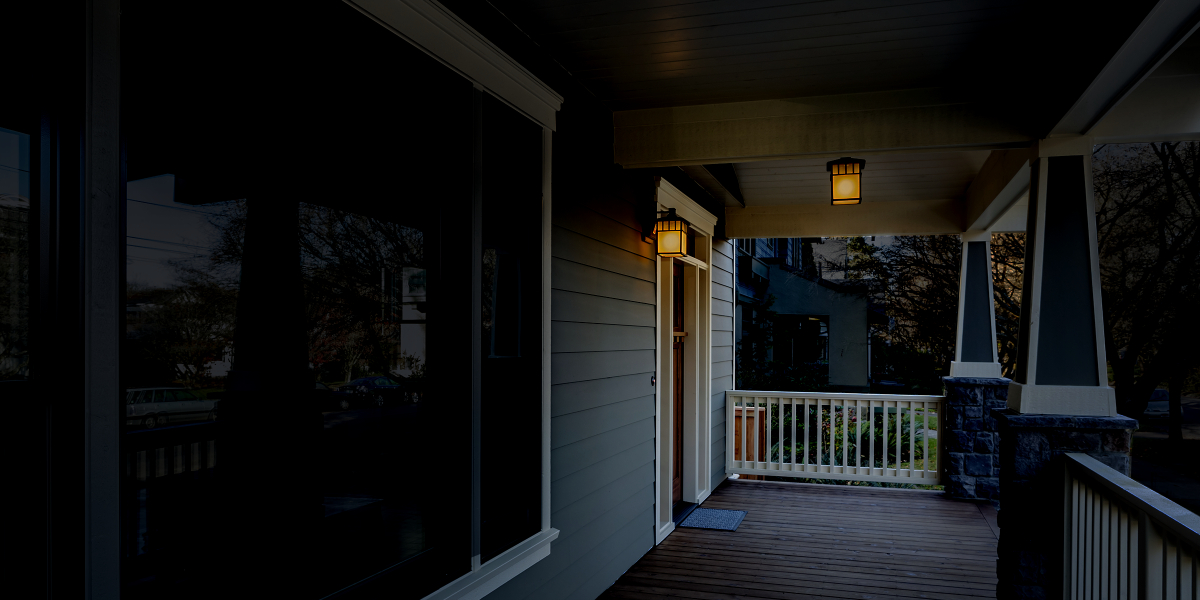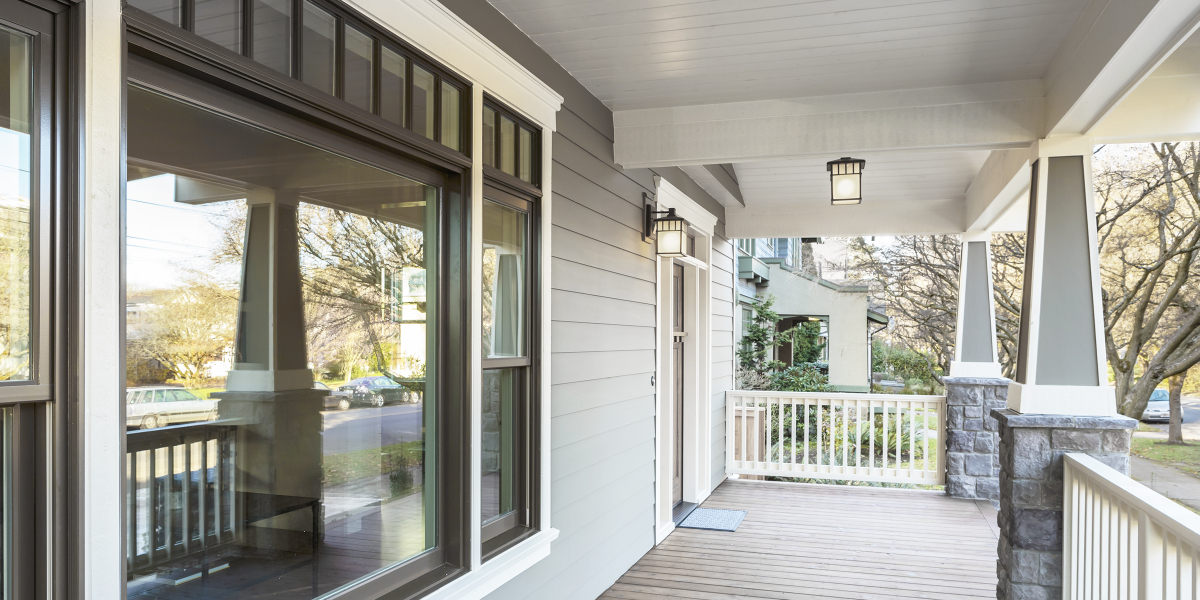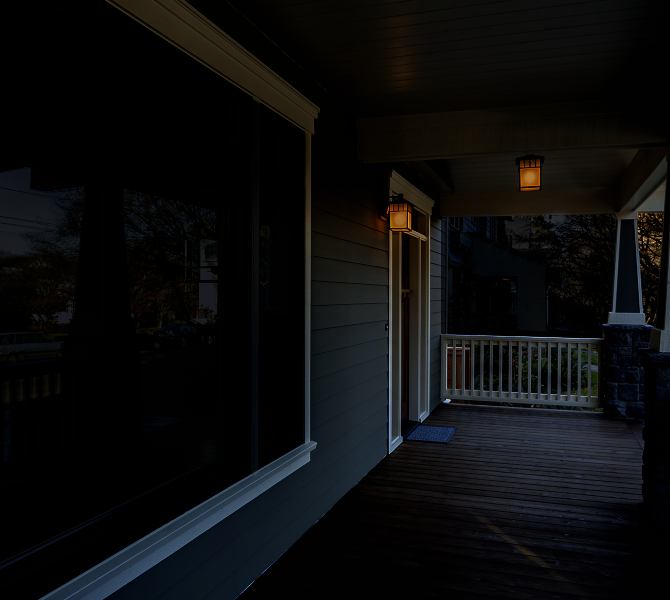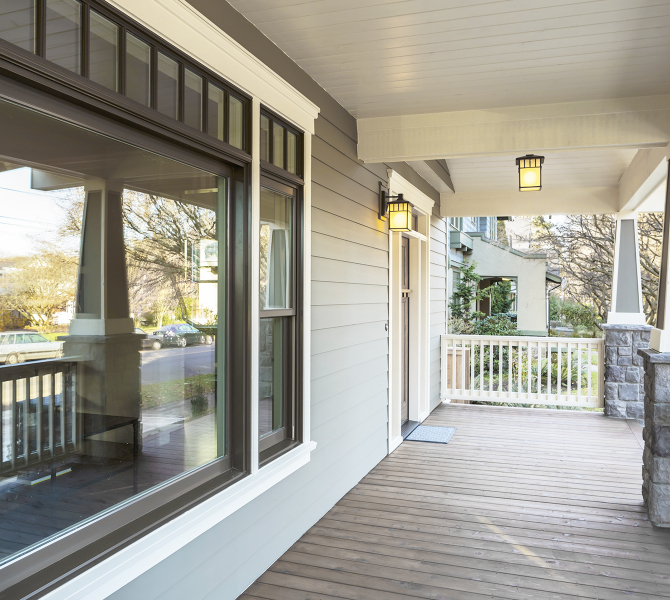 Day Night
2K Resolution—Clearer Details and Brighter Colors
Delivers crystal-clear images in ultra-HD 2K (2560 × 1440) resolution to help you keep a close eye on your home.
Security You Can See
IP66 Waterproof
156° Viewing Angle
Built-In Alarm
Adjustable Detection Area
Dual-Band Wi-Fi Connection—Uninterrupted Smart Home Surveillance
Supports dual-band 2.4 and 5 GHz Wi-Fi connection for smooth, stable, real-time videos with no delay.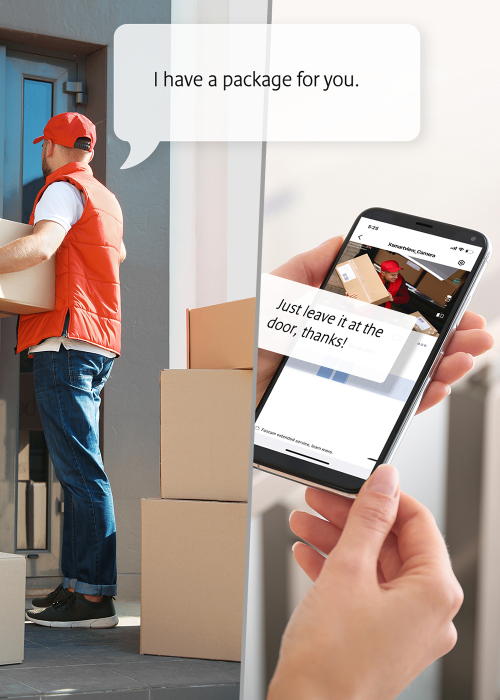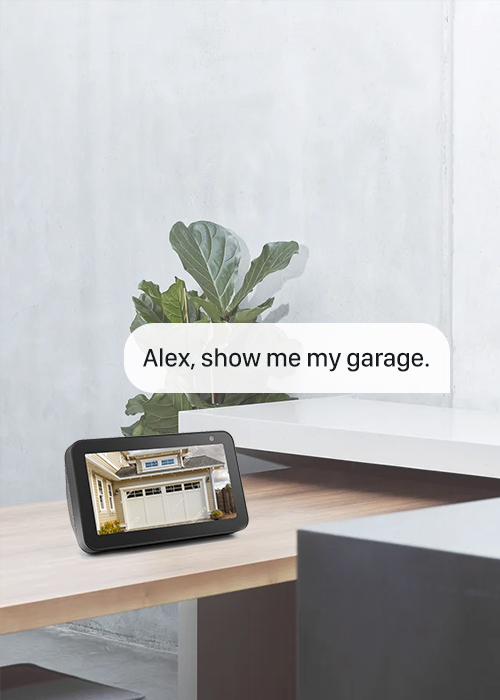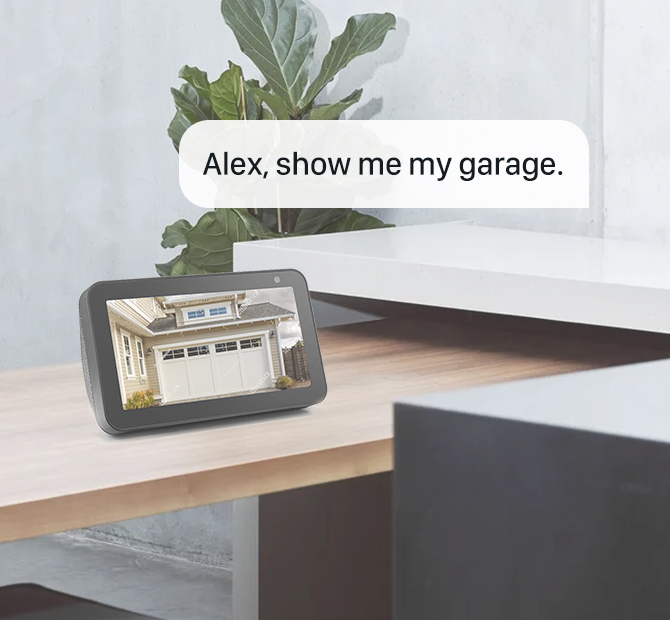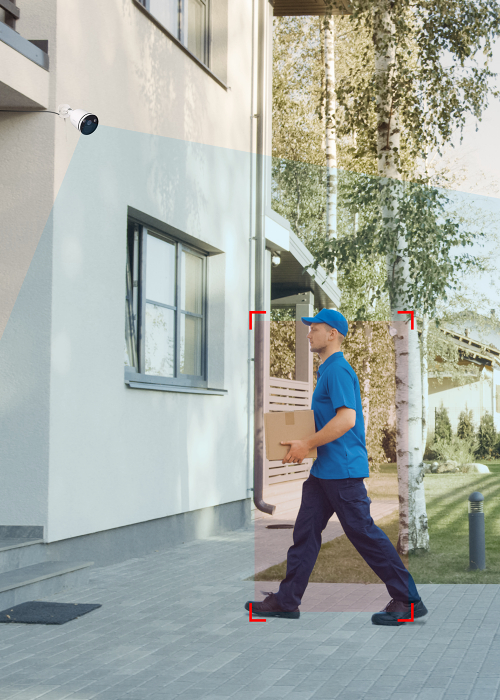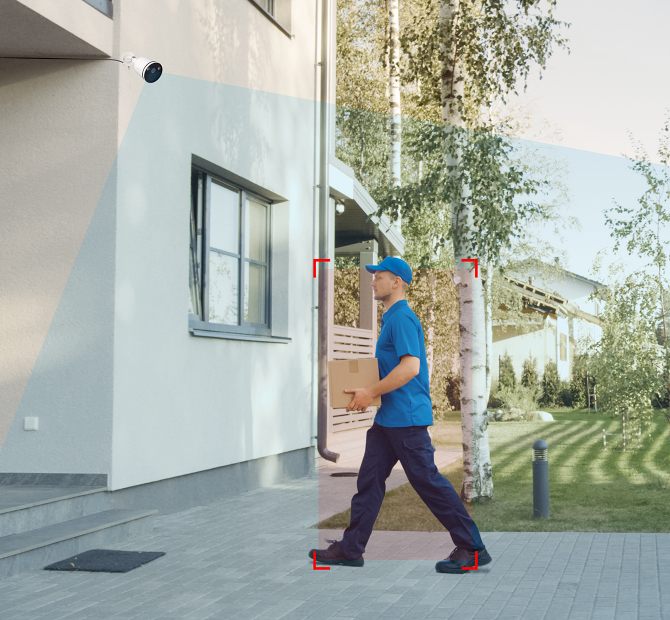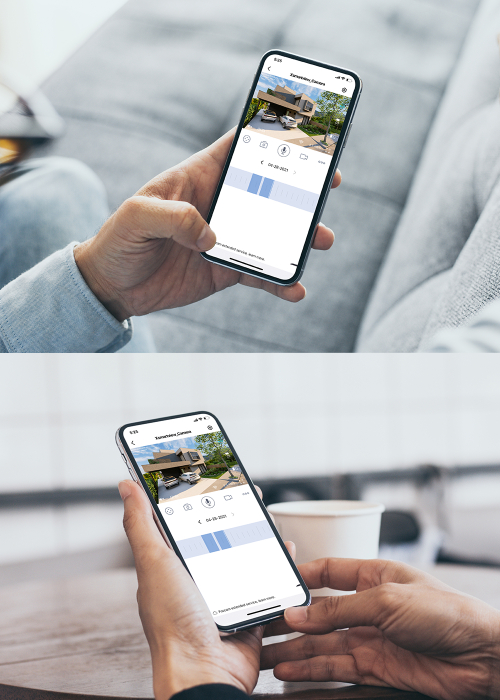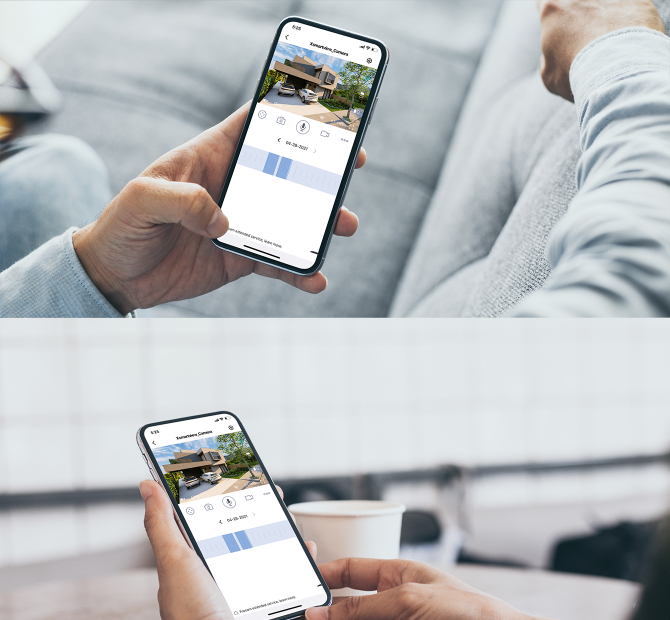 Smart Monitoring—Connect to the Camera via the Smartphone App
2-Way Communication

Respond to visitors from anywhere with 2-way audio streamed directly to your phone.

Compatible with Amazon Alexa and Google Assistant

Enjoy hands-free home security with Amazon Alexa and Google Assistant. Just say "Alex, show me my garage."

Human and PIR Motion Detection

Receive instant alerts on your phone when movement is detected.

Sharing Feature

Share your monitoring devices with your friends and family to control your devices with ease.
Specifications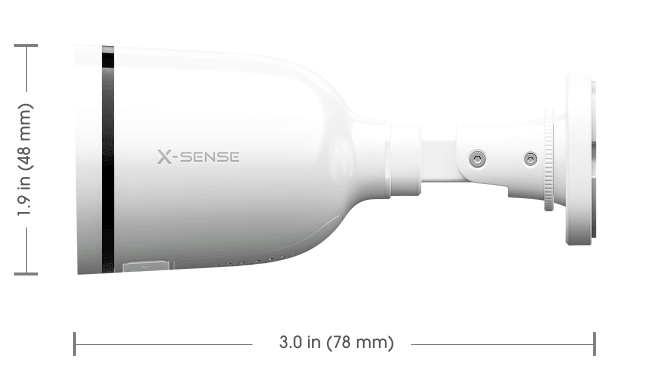 Spotlight
White LED
Illuminates up to 32.8 ft (10 m)
Color Temperature
2,800 K
Image Sensor
Display Resolution
2688 × 1520 (4.0 MP)
Lens
Viewing Angle
Diagonal: 156°, horizontal: 121°, vertical: 61°
Video
Image Frame Rate
Max 25 fps (4.0 MP)
Resolution
2K (2560 × 1440), 1080p (1920 ×1080), 720p (1280 × 720)
Night Mode
Manual mode and automatic mode; when the white light is on, the night vision image is colored.
Night Visibility
32.8 ft (10 m)
Audio
Input/Output
Built-in mic and speaker that support real-time 2-way communication
Audio Compression
AAC
Siren Alarm
Max volume of 110 dB
PIR
PIR Detection
Built-in PIR sensor with a detection angle of up to 90°
Network
Ethernet
One 10/100 Mbps RJ45 port
Wireless Standard
IEEE 802.11b/g/n/ac
Wireless Security
WPA, WPA2
Remote Access
P2P
Wi-Fi Configuration Mode
Scan QR code to add camera
Network Protocol
IP, TCP, UDP, SMTP, FTP, RTSP
Software Features
Light Control
Manual switch or motion-activated; brightness is adjustable
Motion/Sound Detection
A push notification will be sent to the phone via the app whenever motion or sound is detected.
PIR Detection
Built-in PIR sensor that supports sensitivity and range adjustment
Privacy Block
Yes
Firewall
Supports IP filtering
Micro SD Card
Supports maximum 128 GB Micro SD card storage
Cloud
Supports cloud storage
Product Information
LED Indicator
Red and blue
Reset
Reset button
Power Supply
DC 12 V/1 A
Power Consumption
Max 12 W
Dimensions
6.7 (L) × 3.0 (D) in/170 (L) × 75 (D) mm
Net Weight
0.64 lb (290 g)
Operating Conditions
Waterproof
IP66
Operating Temperature
-4–140°F (-20–60°C)
Operating Humidity
20–85% RH (non-condensing)
Storage Temperature
-4–140°F (-20–60°C)
Storage Humidity
0–90% RH (non-condensing)
FAQs
What is a spotlight camera?

A spotlight camera is an outdoor surveillance camera with an integrated spotlight that illuminates a specific region and records videos whenever motion is detected. The best advantage of a spotlight camera (compared to a regular outdoor camera) is that it introduces more light into the images and videos and allows you to record full-color videos at night. In addition, the bright spotlight and alarm siren can also help ward off intruders.

Does this home security camera work with Google Assistant and Amazon Alexa?

Yes, you can enjoy hands-free monitoring with smart virtual assistants. If you want to know what's going on around your home in real time, simply say something like "Alexa, show me my garage."

Can I adjust the detection area?

To reduce unwanted notifications, you can drag and adjust a custom detection zone around the area you want the camera to monitor. It also comes with a privacy mask feature, allowing you to mask areas to prevent private areas from being viewed and recorded.

Are the light activation zones adjustable?

This spotlight camera allows you to customize the areas where motion will activate the spotlights. You can also adjust the camera's sensitivity level to help prevent unwanted, false alerts.

Do I need to pay any monthly subscriptions?

No, you can enjoy security without any hidden fees or monthly subscriptions! This device supports up to 128 GB of local storage via Micro SD card (not included) and cloud storage.

Can I share the video feed of this device with my family or friends?

To share this device with your family or friends, simply invite them to become a member via the app. This will grant them access to your device, allowing them to help monitor your home and control your device with ease.