Holiday orders ( 28th Sep. - 8th Oct.) ship within 7 workdays.
Description
Specifications
FAQs
Reviews
XS01-WX Wi-Fi Smoke Alarm
By checking your smoke alarm's status via the smartphone app, you can act quickly to safeguard your home against potential fire hazards (Please note that this alarm is not suitable for FS31 Kit).
5-Year Warranty

Free Shipping

Secure Checkout

Technical Support
Bulk Pricing Service(Applies to 1-Pack item price only)
Learn more
SPECIAL OFFERS
Quantity

Discount
15 - 50

10% OFF
51 - 100

15% OFF
101 - 200

18% OFF
More than 200

20% OFF
Add accident protection offered by
Learn more
Learn more about XS01-WX Wi-Fi Smoke Alarm
Wi-Fi Connection

Simply connect your alarm to the X-Sense app via a 2.4 GHz Wi-Fi network to remotely control it.
Self-Check Function

The alarm auto-checks its battery, sensor, and electronics every 60 seconds to ensure proper functioning.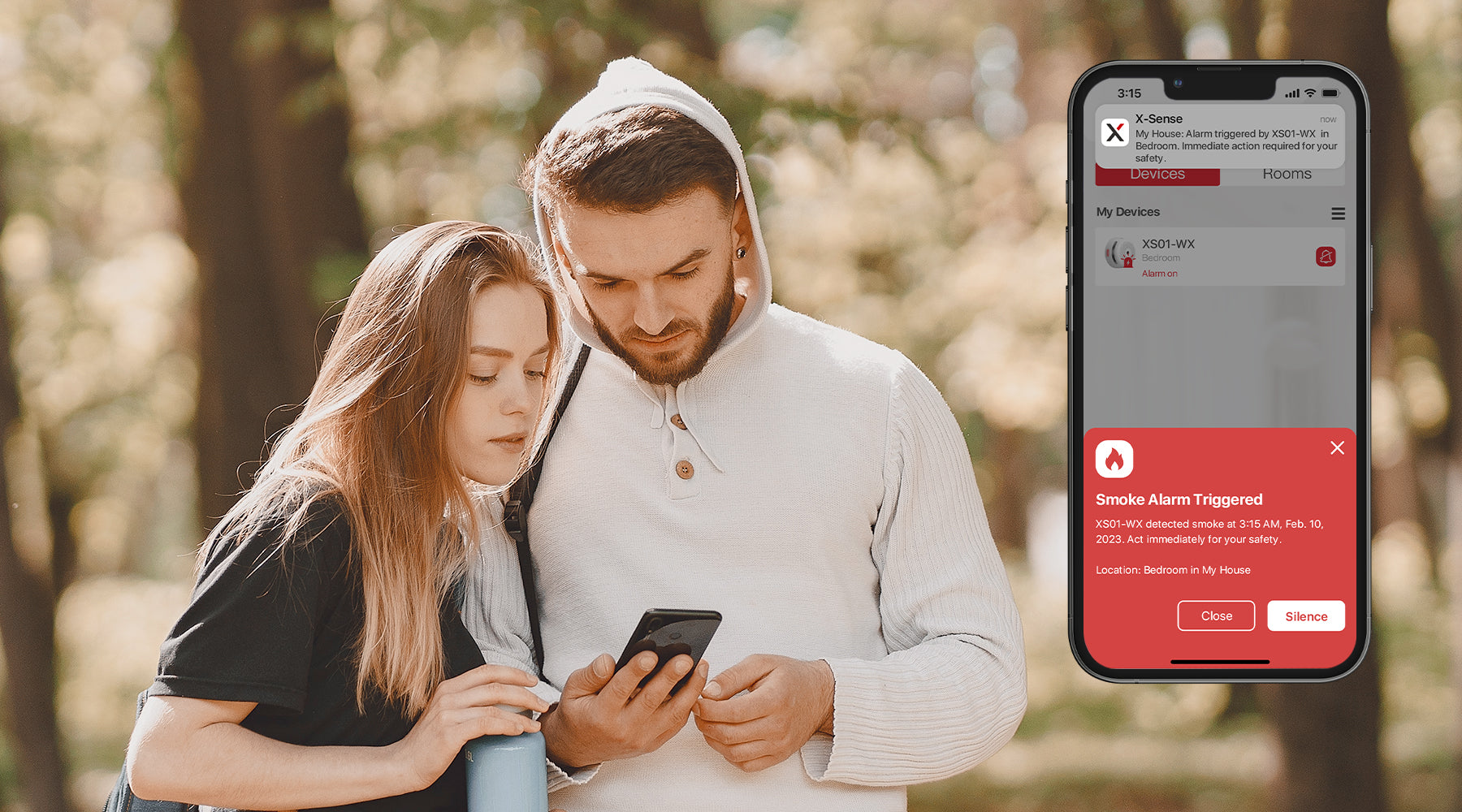 Real-Time Notifications

You will receive real-time alerts directly to your smartphone any time a fire starts and the alarm is triggered.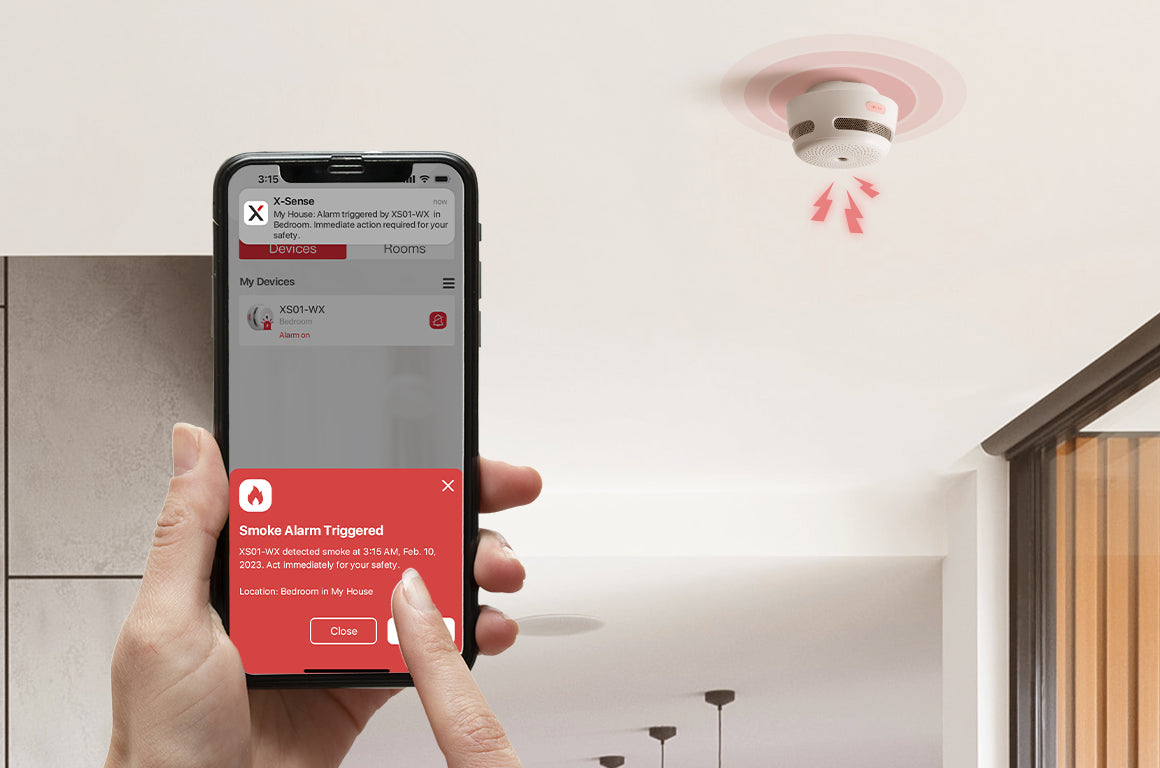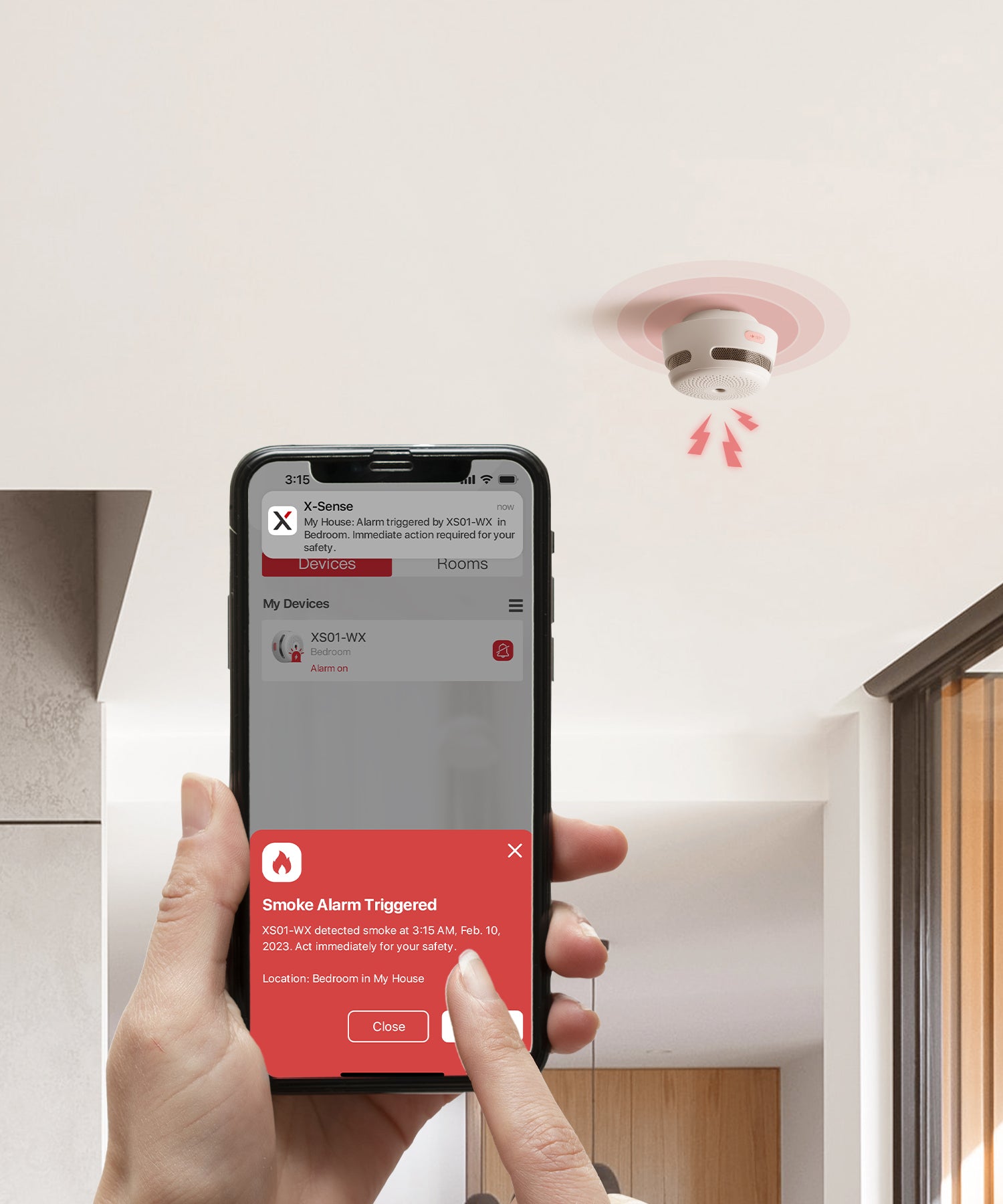 Silence at Your Fingertips

Tap the button in the app to silence any alarms without the need to climb a ladder to reach the test/silence button.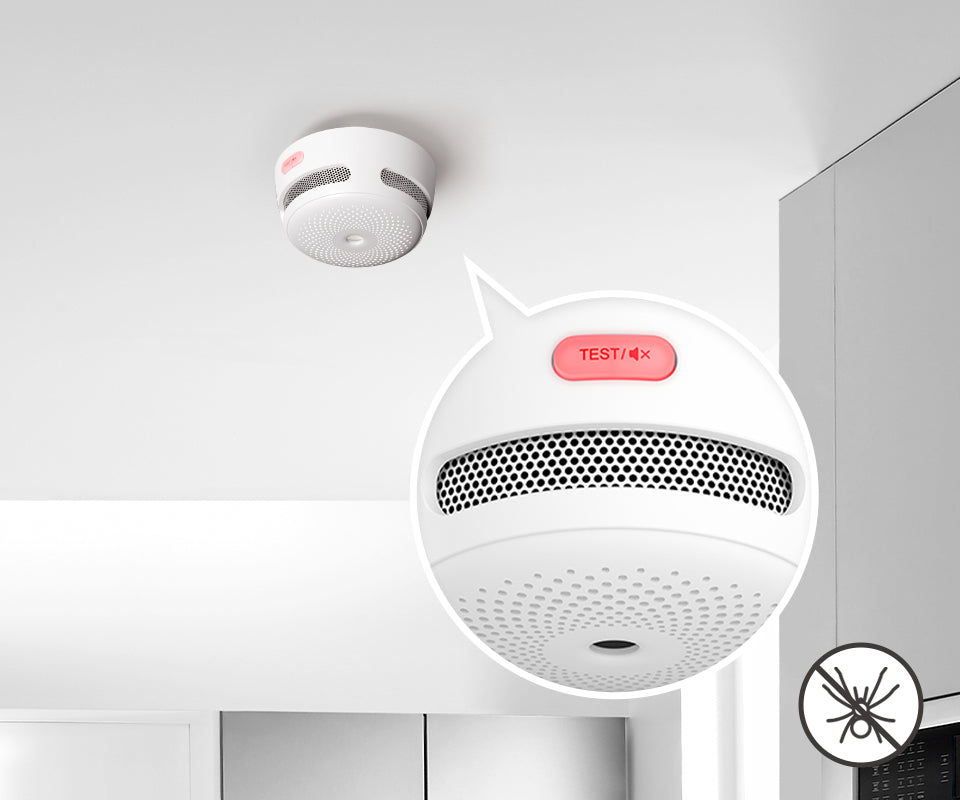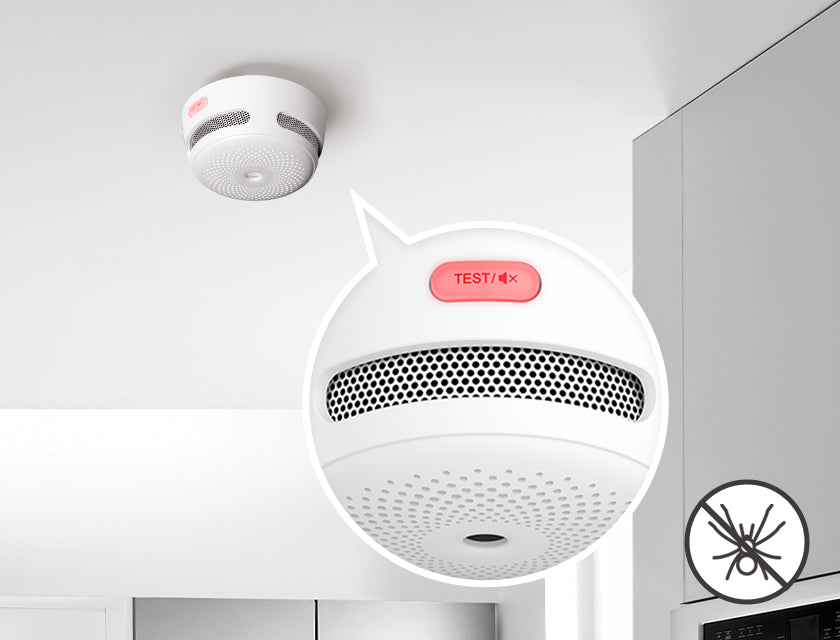 An insect-proof mesh isolates the sensor from insect interference for accurate, responsive detection.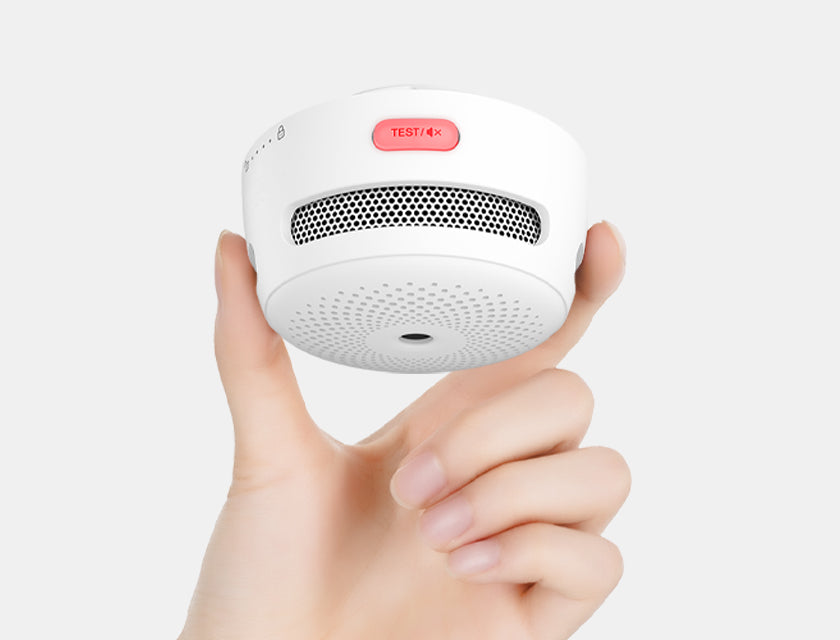 This detector has a slim, contemporary design that can be mounted discreetly on any wall or ceiling.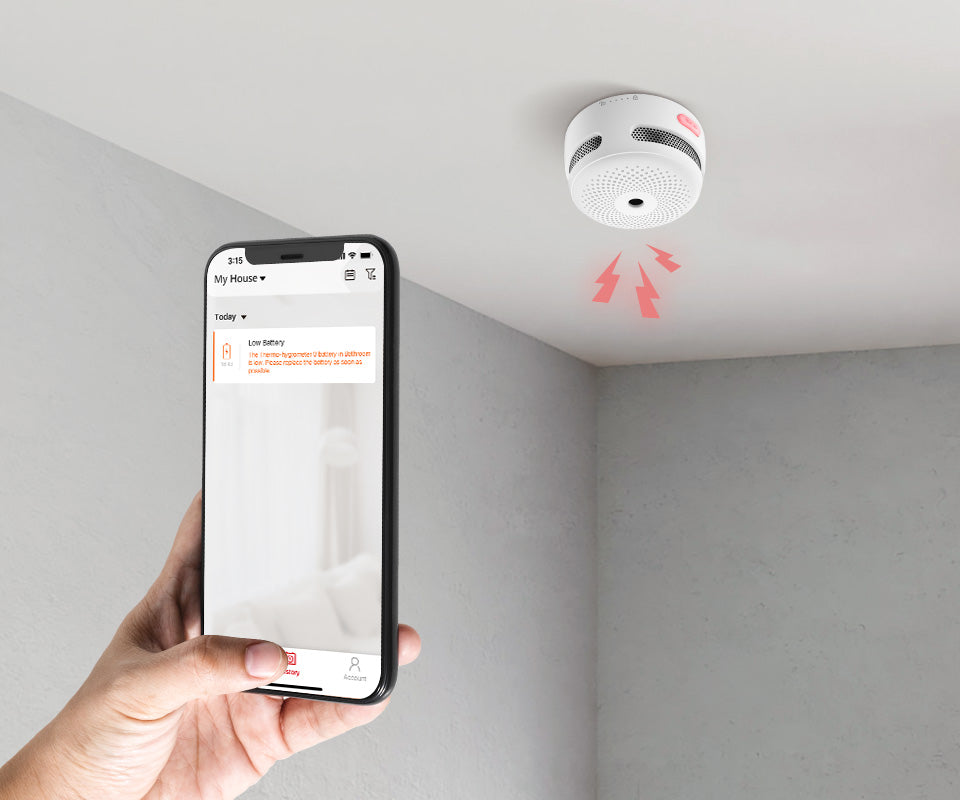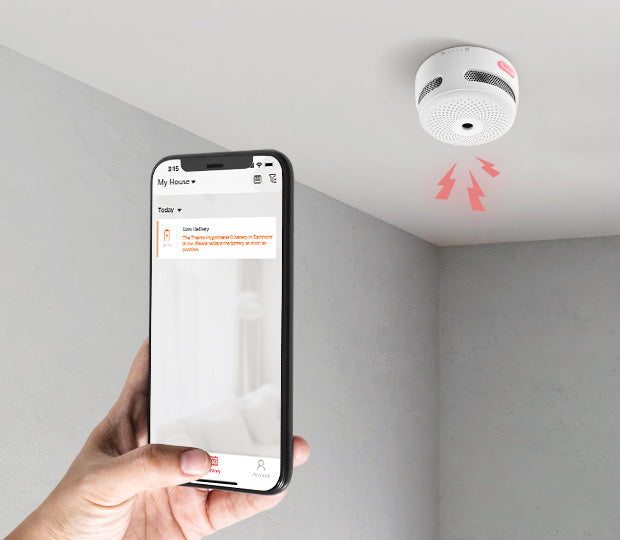 As the battery gets weak, a low battery warning will let you know that it needs to be replaced.
Specifications
| | | | |
| --- | --- | --- | --- |
| Power Supply | Replaceable 3 V CR123A lithium battery | Color | White |
| Operating Life | 10 years | Material | ABS |
| Battery Life | 1 year | Installation Method | Screw fixings and mounting bracket supplied |
| Sensor Type | Photoelectric | Usage | Indoor use only |
| Coverage Area | 215–430 sq. ft (20–40 m²) | Product Weight | 0.20 lb (92 g) |
| Operating Temperature | 40–100°F (4.4–37.8°C) | Product Dimensions | 3.0 × 3.0 × 1.9 inches (78 × 78 × 48 mm) |
| Operating Relative Humidity | ≤ 85% (non-condensing) | Package Contents | 1 × Alarm Unit + 1 × Mounting Bracket + 2 × Screws + 2 × Anchor Plugs + 1 × Pin + 1 × User Manual |
| Alarm Volume | ≥ 85 dB at 10 ft (3 m) @ 3.2 ± 0.3 kHz pulsing alarm | App | X-Sense Home Security (both Android and iOS supported) |
| Silence Duration | About 9 minutes | Wireless Frequency | 2.4 GHz (incompatible with 5 GHz Wi-Fi Network) |
| Indicator Light | LED (red/blue) | Wireless Protocol | IEEE 802.11b/g/n |
FAQs
What are the differences among the XS01-WR, XS01-WX and XS01-WT?

 

XS01-WR: A wireless interconnected smoke alarm that can be interlinked with up to 24 X-Sense wireless alarms. If one alarm is triggered, all alarms will sound, delivering earlier alerts.
XS01-WX: A smart Wi-Fi smoke alarm that can be connected to Wi-Fi via the X-Sense Home Security app. Find out what's going on in and around your home from the app notifications while you're away.
XS01-WT: A smart Wi-Fi smoke alarm that can be connected to Wi-Fi via the TuyaSmart/Smart Life app. It sends alerts to your phone and lets you know what's going on in and around your home, even when you're away.
What will happen if the Wi-Fi connection is lost?

 

If your Wi-Fi loses connection, the app page will show OFF, and you cannot control the devices via the app. But the devices will work as standalone units as usual.
Why is it not accessing the Wi-Fi?

 

Make sure you have a stable 2.4 GHz Wi-Fi network and have enabled Bluetooth on your phone. Then add the X-Sense XS01-WX smoke alarm to the app. Please ensure that you connect to the same Wi-Fi network when you add the device to the app.
How do I add more users to the app so they can all monitor the alarms on their phones in the X-Sense app?

 

Go to the smoke alarm's Device Settings interface and select Device Sharing. Then enter the X-Sense accounts that you'd like to share with.
How many Wi-Fi smoke alarms can be connected to the app?

 

You may add up to 24 X-Sense XS01-WX smoke alarms in one home. You may also give them different names so that you know which one has been triggered when you receive a push notification.
Will this device connect with other X-Sense XS01-WR alarms?

 

No, this Wi-Fi smoke alarm cannot be interconnected with XS01-WR wireless interconnected smoke alarms.